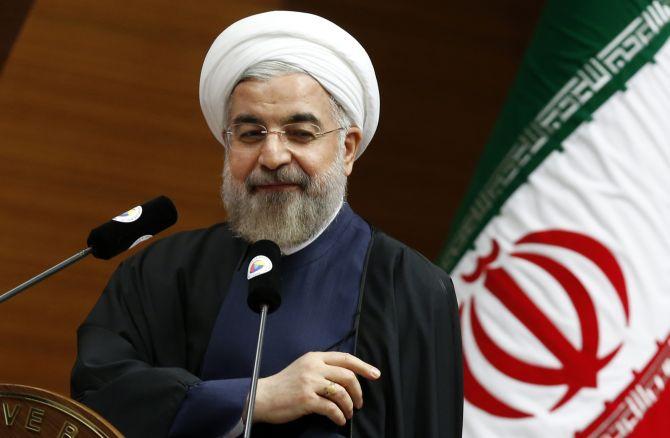 Iran said on Saturday it would stop United States citizens entering the country in retaliation to Washington's visa ban against Tehran and six other majority-Muslim countries announced by President Donald Trump.
'While respecting the American people and distinguishing between them and the hostile policies of the US government, Iran will implement the principle of reciprocity until the offensive US limitations against Iranian nationals are lifted,' a Foreign Ministry statement said.
'The restrictions against travel by Muslims to America... are an open affront against the Muslim world and the Iranian nation in particular and will be known as a great gift to extremists,' said the statement, carried by state media.
Earlier on Saturday, Iranian President Hassan Rouhani said it was no time to build walls between nations and criticised steps towards cancelling world trade agreements, without naming Trump.