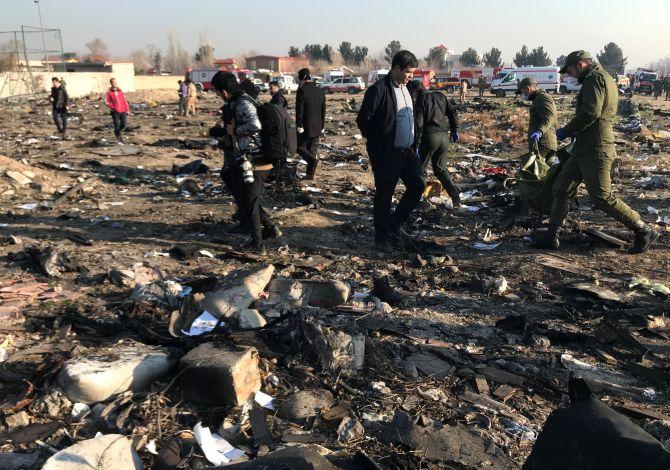 US officials believe that a Ukraine airliner that crashed in Iran, killing all 176 people aboard, was most likely brought down accidentally by Iranian air defense.
United States President Donald Trump also said that he had "suspicions" about the crash as US media reported it had been mistakenly shot down by Iran.
"I have my suspicions," Trump said.
"It was flying in a pretty rough neighbourhood and somebody could have made a mistake."
Trump's remarks came as Newsweek, CBS and CNN reported that the plane had been accidentally shot down by Iranian air defense systems.
The flight had crashed near the airport in southern Tehran minutes after take-off killing at least 167 passengers and nine crew members.
The plane, which was reported to have been a Boeing 737, was on its way to Kiev in Ukraine from Tehran.