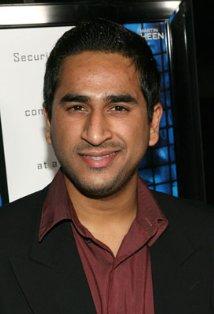 Indian-American actor Vivek Shah, 26, of West Hollywood, California, was sentenced to seven years and three months in federal prison for orchestrating a multi-million-dollar extortion scheme, US Attorney Booth Goodwin announced Wednesday in a press statement.
Shah, an aspiring actor, was arrested by Federal Bureau of Investigation agents on August 10 last year after he threatened to kill family members of seven prominent victims, including movie producer Harvey Weinstein, Groupon co-founder Eric Lefkofsky, and coal executive Chris Cline, unless his targets wired tens of millions of dollars into offshore bank accounts.
"Imagine how terrifying it would be to open the mail and find a threat to kill your spouse or your children," Goodwin said in the statement.
"This defendant carried out a carefully planned scheme designed to frighten his victims out of more than $120 million. It was an extraordinarily brazen crime, and I'm pleased, for the victims' sake, that we were able to put a stop to it so quickly."
Born in Akron, Ohio, Shah's family lives in Chicago and Shah settled in Los Angeles, California. His father Mahesh Shah is a structural and civil engineer who has worked for many of the nation's top firms. His mother works at Motorola's headquarters. He has one older brother.
Shah has acted in several movies and also at the television serial Outsourced. Various media has published his photos posing with stars like Tom Cruise, Angelina Jolie, Ozzy Osbourne, Sofia Vergara, and Zach Galifianakis.
Shah's other victims included oil and gas billionaire Terry Pegula, from whom he demanded $34 million; Playtone film company co-owner Gary Goetzman, from whom he demanded $9.6 million; Ryan Kavanaugh, founder of Relativity Media, from whom Shah demanded $11.3 million; and Dannine Avara, daughter of a prominent Texas oil-industry executive, from whom Shah demanded $35 million.
Shah demanded $4 million from Weinstein, $16 million from Lefkofsky and $13 million from Cline. His demands totalled more than $122 million.
Shah sent letters threatening specific family members of his victims by name and used language carefully designed to persuade his targets that his threats were serious.
Shah used various means to avoid detection during the scheme by creating false identities. He fraudulently opened financial accounts in his victims' names. Shah also made purchases using prepaid debit cards that he registered under aliases. To avoid being traced when he committed criminal acts using his computer, he sought out anonymous, public internet hotspots; altered the address associated with the computer's network card; and routed his internet communications through special servers that disguise users' identities. He also created numerous accounts with the US Postal Service under false names.
Image: Vivek Shah