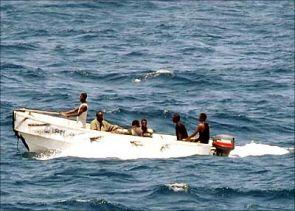 An Australian senator has criticised the government's decision to allow the Indian consular officials to assess the identity of 157 asylum seekers currently being held in a detention centre in the country.
Senator Sarah Hanson-Young opposed the move on Monday stating that "there is no basis in law for India's involvement in the assessment of these asylum claims in Australia".
The Indian consular officials are expected to soon assess the identity of 157 asylum seekers being held in the Curtin detention centre. The group was detained on July 7 this year when their boat was intercepted near Christmas island.
"The Indian government doesn't process people's claims in India, it is all left to the UNHCR, and they shouldn't be involved in the process here in Australia," she said.
"This is nothing more than a smokescreen from the Abbott government. Sri Lankan refugees have made it to Australian soil and they are asking for our help," she said. She further demanded that the group must be assessed by Australian authorities and kept safe from their persecutors if they were in need of protection.
"These people are in Australia's care clearly. They're on Australian soil. What's next? Will we be allowing Sri Lankan government to come in and interview the Tamils? Would we go so far as to allow ISIS to interrogate those who left Iraq," she said.
"They must understand that they (detainees) have rights in Australia and the Abbott government must respect those rights," she said, adding, she will be travelling to Curtin in the coming days.
"I will be seeking to clarify what medical support is being offered to those families, and especially the children, while at the Curtin centre. I fear for what will happen to these children, who have been through a month long ordeal on the high seas and have now been dumped in the desert," she said.
Responding to her comments, Immigration minister Scott Morrison said Senator Hanson-Young had "lost the plot". "To suggest that somehow they're not only fleeing persecution from India and Tamil Nadu but this is equivalent to ISIS this is ridiculous, shrill and hysterical and she should apologise," he said.
The Indian high commissioner to Australia Biren Nanda said, "Even though India is not a signatory to the (UN) refugee convention, our state response to refugees has been of the highest order and has been praised by the UNHCR publicly on numerous occasions.