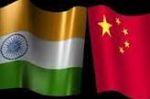 India and China would hold their annual counter terrorism dialogue this week during which the two are expected to focus on Islamic militant groups in the backdrop of US plans to pull out its troops from Afghanistan next year.
An Indian delegation headed by Additional Secretary in the Ministry of External Affairs, Navtej Sarna, would arrive in Beijing on Wednesday to take part in the dialogue being held between the two countries since 2002 to discuss issues relating to international terrorism, official sources said.
This is the first structured dialogue between officials after the new leadership took over power in China. The talks would be held on April 11-12.
Prime Minister Manmohan Singh and China's new President Xi Jinping met in Durban last month on the sidelines of the BRICS summit, establishing the political contacts between the two countries at the highest level.
Significance is being attached to this year's counter terrorism dialogue as it is being held amid concerns among the regional countries over US and NATO troops pullout from Afghanistan.
In a surprise move, China showed interest in sounding out India on this issue as New Delhi too is seriously concerned over the return of the Taliban as well as Al Qaeda groups to challenge the Hamid Karzai regime in Kabul once US troops leave the country.
National Security Advisor Shivshankar Menon had taken part in the India, China, Russia, NSAs meeting held in Moscow on this issue few weeks ago.
Subsequently, China and Russia held talks with Pakistan officials here last week.
A direct meeting between top officials of India and China was expected to be held on Afghanistan situation after the counter terrorism dialogue, which showed Beijing's interest in coordinating with India to work for stability in Kabul after US forces pullout.
Though a staunch ally of Pakistan, which was widely believed to have control over Taliban leadership, China's concerns stem from the likely impact of a destablised Afghanistan on the fragile security situation in its Xinjiang province where al-Qaeda linked militant group, the East Turkistan Islamic Movement, is fomenting a separatist movement.
Xinjiang, where the Muslim Uygurs were restive over the Han settlements, borders Afghanistan and Pakistan Occupied Kashmir.
The counter terrorism dialogue was also expected to discuss the cyber security which has become a major issue in recent months with international security experts blaming the spate of attacks on Chinese People's Liberation Army, units.
China routinely denied the allegations and even made counter allegations that its institutions suffered hundreds of such attacks, some of which they say was even traced to India.
With China's new leadership in place, high level contacts between India-China are gathering steam.
Menon was expected to meet his new counterpart of boundary negotiations, presumably State Councillor Yang Jiechi, who succeeded Dai Bingguo.
Yang is yet to be official designated as Special Representative for Boundary talks with India. Also, dates are being worked for Defence Minister A K Antony's visit besides preparations for joint military exercises to be held in China later this year.