The Congress won the Uttarakhand assembly elections in 2012.
The BJP won all 5 Lok Sabha seats from the state in 2014.
The 2017 Uttarakhand assembly election this time has turned out to be a lot more than just the traditional Congress versus BJP battle. About a dozen rebel candidates, who could upset all calculations, are contesting as Independents.
A look at the state's political dynamics before polling begins on February 15.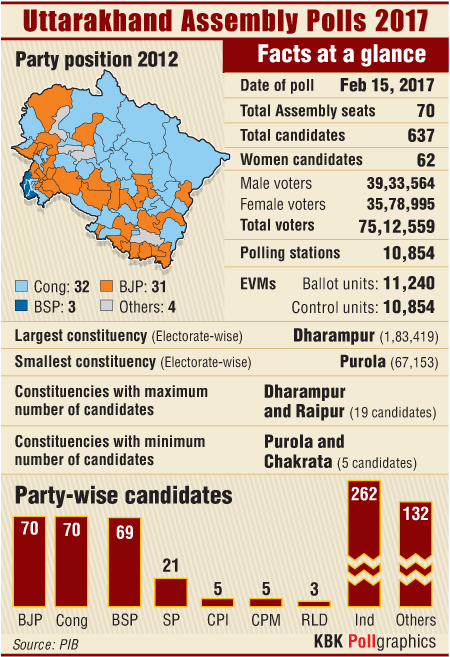 * Only 69 of the 70 constituencies will vote on February 15 as polling in the Karnaprayag constituency was postponed because of the death of the BSP candidate.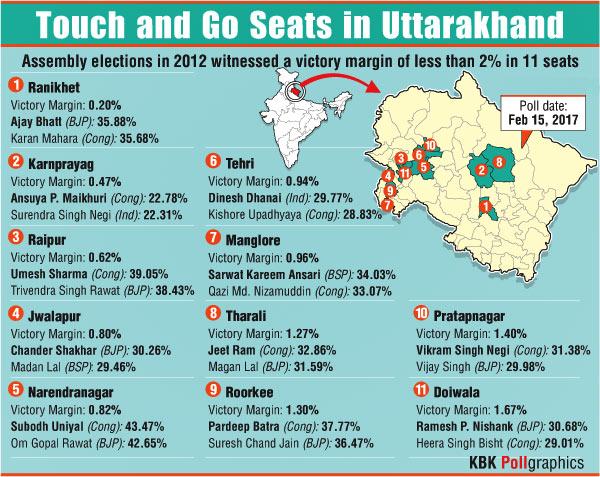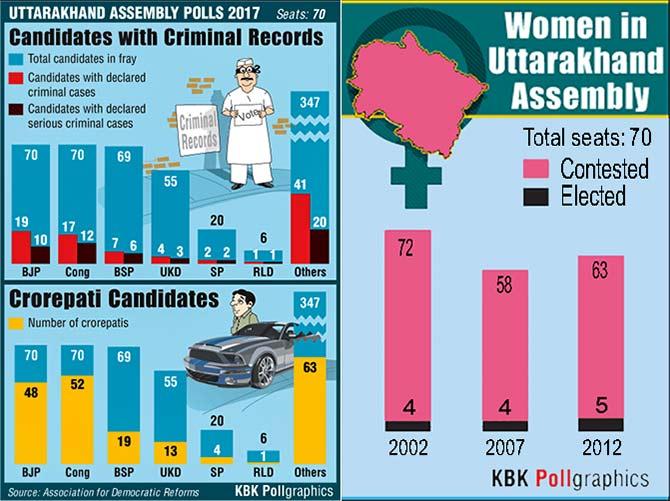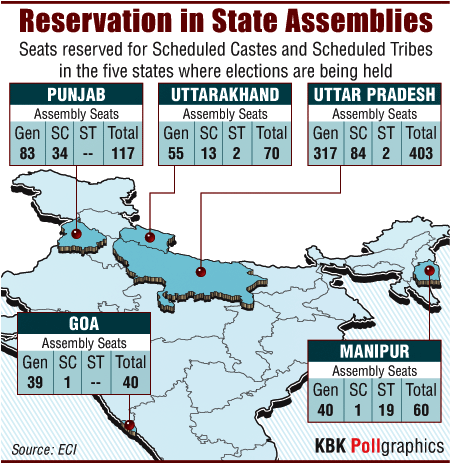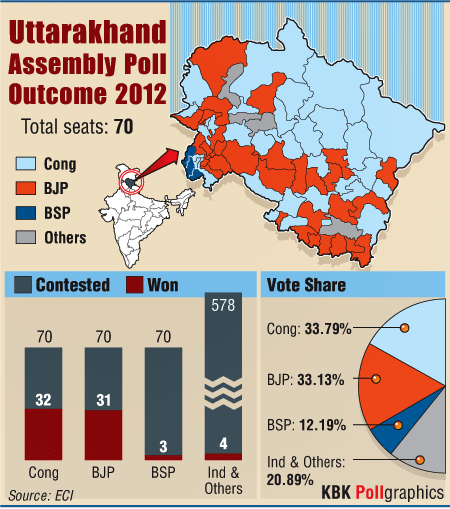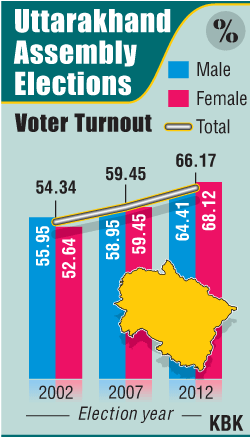 ---
Also read: Voices from Uttarakhand