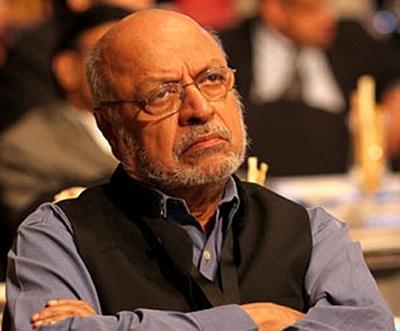 Film certification guidelines need contemporary interpretation and should be as non-discretionary as possible, Information and Broadcasting minister Arun Jaitley said on Saturday as he met the government-appointed Shyam Benegal panel to look into the revamp of Censor Board, in Mumbai.
Jaitley said in most countries there is a mechanism for certifying films and documentaries, but it has to be ensured that in doing so, artistic creativity and freedom do not get curtailed.
He said film certification guidelines need contemporary interpretation and they should be made as non-discretionary as possible.
Union Minister of State for Information and Broadcasting Rajyavardhan Rathore was also present, during the wide ranging interaction with the Benegal panel, constituted on January 1 to recommend broad guidelines for certification of films by the Central Board of Film Certification, commonly known as Censor Board.
Apart from Jaitley, Rathore and Benegal, other committee members -- noted filmmaker Rakyesh Omprakash Mehra, advertising and communication expert Piyush Pandey, film journalist and critic Bhawana Somayaa, NFDC Managing Director Nina Lath Gupta and Joint Secretary, Films, Sanjay Murthy were also present.
Rathore expressed confidence that the committee would provide a holistic framework for interpretation of the provisions of Cinematograph Act and Rules for the benefit of the chairperson and other members of the CBFC Screening Committee.
Benegal said there is a need to move towards a new system of grading films in terms of age, maturity, sensibility and sensitivity instead of censorship.
He said they also discussed how the committee would function and work on what the guidelines and policies should be like of the Censor Board while clearing a movie.
"There might be amendments and changes in the (existing) guidelines," Benegal said.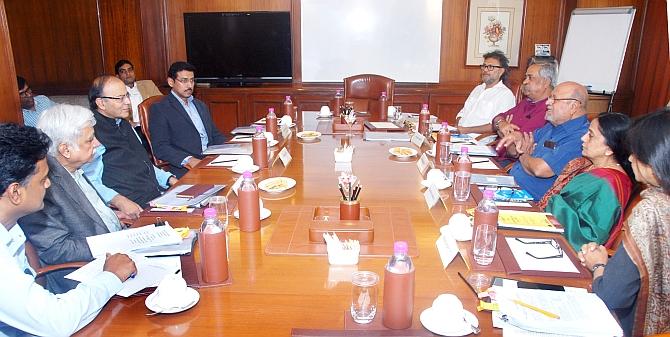 Benegal told ANI that the committee was finding a roadmap to work out its recommendation to be made to CBFC. He also highlighted the fact that the Censor Board's role hitherto has been 'cut based' while it should ideally be grading based.
The committee will study the existing procedure being followed by CBFC for certification of original films, their dubbed versions as well as recertification of films for screening on other media platforms.
It will also study various directives of courts as well as notifications issued by other government agencies like ministries of health and family welfare, environment and forests and animal welfare board which have a bearing on the process of film certification.
The staffing pattern of CBFC would also be looked into in an effort to recommend a framework which would provide transparent, user friendly services.
"The way CBFC has been functioning over the years must change and we must bring in major reforms. That is the intent of the government.
"The intent of the government is clear: Let's move from what has been to what can be now," Rathore said.
"The government does not want to get into the nitty-gritty of what people must view or not view, that's the job of CBFC," he added.
The structure, administration and process in which CBFC functions needs relook, he said.
Benegal described the meeting as a "positive and important" step. "It is important to look from point of view of grading films rather than cutting them," he said.
"It was a useful briefing. We discussed the process and problems in film certification," he added.
I&B Secretary Sunil Arora was also present during the deliberations.