Family of Umesh Pal, the lawyer who was abducted and killed, on Tuesday said that they want the mafia-turned-politician Atiq Ahmed, a prime accused in the case to be given the death sentence stating that they want his "empire of terror to end".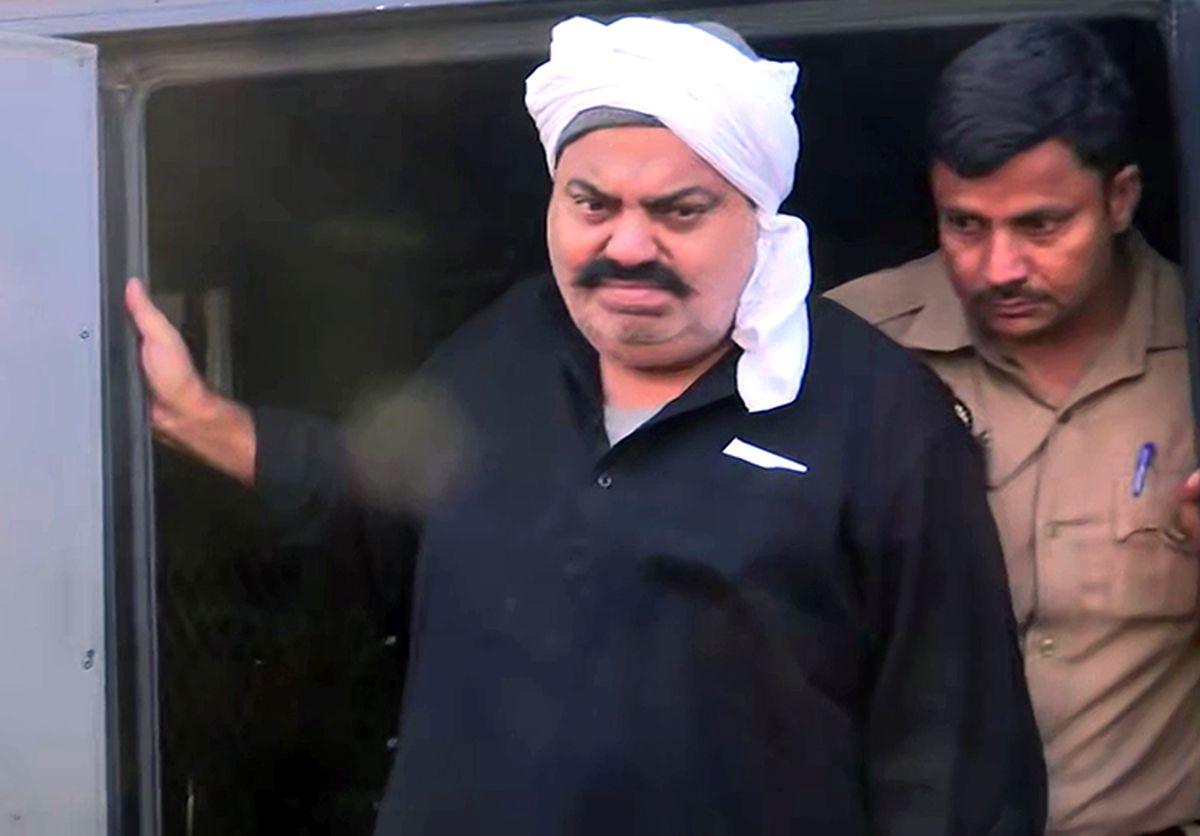 "We don't have the strength to fight a case in the time to come. He (Atiq ahmed) should be sentenced to death by hanging. If he is sentenced to life imprisonment, he can do anything from jail. He got my son killed from the jail. He won't let us live if he remains there," Umesh Pal's mother Shanti Devi told ANI ahead of a hearing of the case in Prayagraj court
Umesh Pal's widow Jaya Pal also echoed her mother-in-law's views.
"I hope court sentences him to death by hanging. If he lives, perhaps we won't be able be alive. Maybe it would be us next. If he is gone only then will terror be gone," Jaya said.
"I want Atiq Ahmed's empire to end, I don't want him to be alive. I urge the court to give him a death sentence," she added.
Gangster-turned-politician Atiq Ahmed and his brother Khalid Azim alias Ashraf will be produced in a court in Prayagraj in connection with the 2006 kidnapping of Umesh Pal, a witness in the Bahujan Samaj Party MLA Raju Pal murder case, who was killed last month in an attack allegedly orchestrated by the two.
The brothers were brought to the Naini Central Jail in Prayagraj on Monday, after long road journeys from two separate prisons. Security has been tightened in the court premises as well as the jail complex where the accused are lodged.
Ahmed and Ashraf are also accused of being involved in a conspiracy, while they were both in prison, to kill Umesh Pal.
After the killing of BSP MLA Raju Pal on January 25, 2005, Umesh Pal, then a zila panchayat member, had told police he was a witness to the murder.
Umesh Pal alleged that when he refused to retract and buckle under pressure from Ahmed, he was kidnapped at gunpoint on February 28, 2006. The FIR was registered on July 5, 2007, against Ahmed, his brother, and four unidentified people.
Umesh Pal was gunned down outside his Prayagraj residence on February 24.
On a complaint from Umesh Pal's wife, a case was lodged at the Dhoomanganj police station in Prayagraj against Ahmed, his brother, his wife Shaista Parveen, two sons, aides Guddu Muslim and Ghulam, and nine others.
Ahmed, a former Samajwadi Party MP from Phulpur, was shifted to the Sabarmati Central Jail in Gujarat in June 2019 following a Supreme Court order after he was accused of orchestrating the kidnapping and assault of real estate businessman Mohit Jaiswal while in prison in Uttar Pradesh.
He is named in more than 100 criminal cases, including the Umesh Pal murder case, police said.
With inputs from PTI