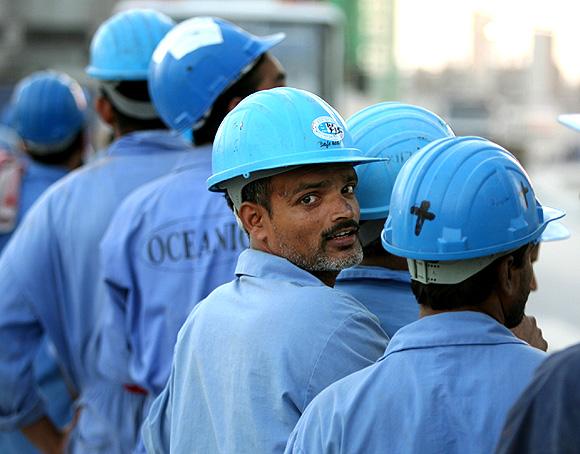 Around 100 Indians have committed suicide in the United Arab Emirates every year since 2011, India's ambassador in Dubai said, calling on the expatriate community to help people in distress, particularly those with financial problems.
These suicides form part of about 1,300 recorded deaths within the Indian community each year, ambassador T P Seetharam told a local newspaper.
"There are roughly a 100 cases of suicide out of 1,300 deaths in a year within the community of 2.5 million people. Over the last two to three years, the number has varied from 98 to 101 or 102 cases of suicide," he told The National.

He, however, added that the number of people who took their own lives because of spiralling debt was not available.
Seetharam urged the Indian community in the country to join hands and help people in distress, particularly those facing financial hardship.
"We cannot relate every case to debt, although debt is a prevalent problem. It's not as if more people have committed suicide now," he said.

According to him, there are no simple solutions and also hoped that people will seek help rather than take the extreme step of taking their own life and the lives of people close to them.
During the first half of this year, 37 Indian nationals have killed themselves in Dubai and the Northern Emirates, out of 544 reported deaths, the report added.
Psychological and personal problems, and debt, have been blamed for suicides.
Indian suicides in the UAE reached 176 during the 2008 economic recession.
Officials blamed job loss, mental stress and financial woes for the suicides.