The 'pradhan sevak' is a crorepati, with no car and has only four gold rings in his name.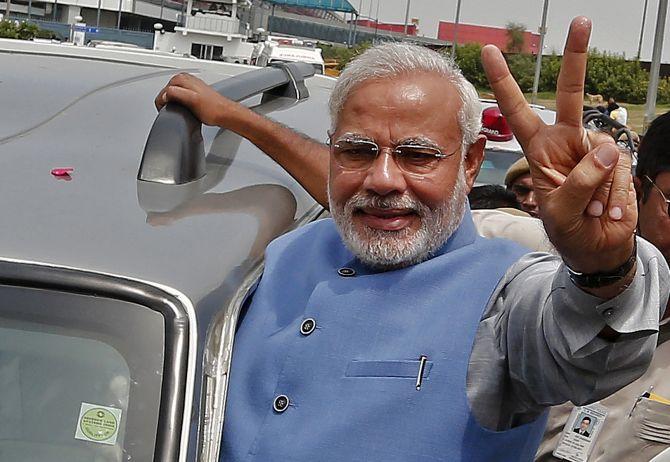 He has a penchant for being stylish and his love for wrist watches is known by all.
And for all those who were wondering just how rich is Prime Minister Narendra Modi, the cat's out of the bag!
The 'pradhan sevak' of our nation, according to his latest declaration of assets is a crorepati, but, surprisingly, doesn't own a car and has less than Rs 50,000 hard cash.
As per the document released by the Prime Minister's Office, Modi possesses assets worth over Rs 2 crore.
As on March 31 this year, PM Modi's movable assets stood at Rs 1,28,50,498. Among his movable assets, the PM had Rs 48, 944 cash in hand.
Check out PM Modi's full declaration of movable and immovable assets
The document reveals that PM Modi doesn't have any car registered in his name. He also hasn't bought any gold jewellery ever since he took over the office.
His gold jewellery includes four pieces of gold rings, weighing approximately 45 gram worth Rs 1,38,060 as on March 31, 2018.
The worth of PM Modi's movable assets has decreased from 2017. In the financial year 2016-17, PM Modi had movable assets worth 1.41 crore. He had cash in hand of Rs 1,49,700.