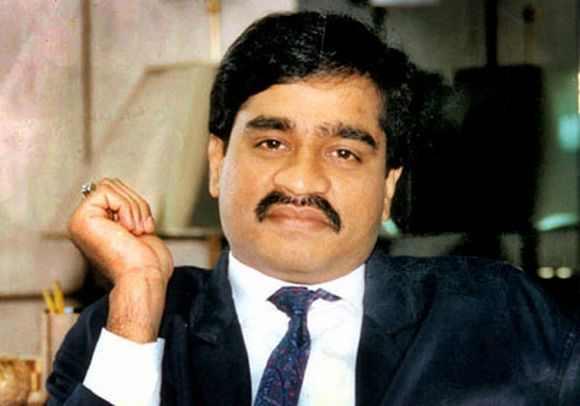 Even though Dawood Ibrahim is under the protection of Pakistan's ISI, the Indian government can bring the underworld don back to India using diplomacy and back channels, reports Vicky Nanjappa.
Prime Minister Narendra Modi during his extensive election campaign had promised that he would hunt down India's most wanted man Dawood Ibrahim and ensure that justice is carried out. Now, with Modi becoming PM, he wants to live up to his promise and bring down the dreaded terrorist.
However, the path is not as clear as it would seem and there are several stumbling blocks in Modi's way, says an official from the Intelligence Bureau. For Dawood to be brought back from Karachi, where he has been hiding out, it needs to be done through diplomatic channels. However, for this to become a reality, Pakistan's Directorate for Inter-Services Intelligence needs to acknowledge that the dreaded terrorist is indeed hiding in their country, says the IB official.
The IB official explained that Dawood is under the control of the ISI and they control his movements. In fact, Dawood pays the ISI obscene amounts of money for protection. Additionally, the ISI uses Dawood's money to plan out attacks in India and spread their terror activities throughout the country.
The official added that the amount paid to the ISI has increased after Modi came to power, as the dreaded underworld don fears his arrest.
The IB officer pointed out that a back channel arrangement also needs to be made to bring Dawood to India. "If we speak openly and ask for Dawood, they will deny his presence altogether," said the officer, adding that Dawood is of great importance to the ISI and hence, they will do all that they can to prevent his extradition to India.
Modi could also do with a bit of help from the international community, so that they can put as much pressure on Pakistan to hand over Dawood.
The IB official added that there are other ways to bring Dawood back to India. For this, an operation similar to the United States raid in Abbottabad, which killed Al Qaeda leader Osama bin Laden will have to be carried out. But, such an operation would be extremely difficult since Dawood has very good security cover. But the flip side to this, the IB official warned, is that if the raid failed then India would have to wait for a very long time before they can pursue Dawood again.
And if all other methods fail, India can break Dawood by blocking his finances. The officer said the underworld don relies on his drug and arms trade for his finances. If the routes through which he carries out his trade in India are blocked, he will cringe for finances and will not be able to pay the ISI, allowing India to lay its hands on him.
The official concluded, "The Modi government has the will. This is something that we are already planning and it will be be carried out soon."