The Allahabad high court has directed Chhata tehsildar in Mathura district to explain as to how the ownership of the Banke Bihari Ji Maharaj temple land was changed in revenue records in 2004 in the name of a graveyard.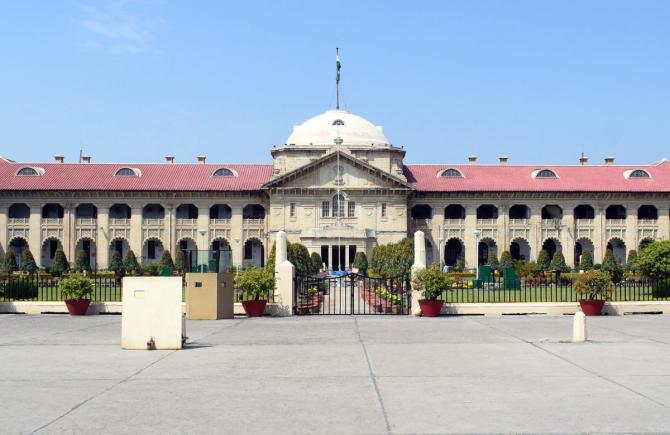 Justice Saurabh Srivastava passed the order on a petition filed by Shri Bihari Ji Sewa Trust, Mathura.
The court fixed the next date of hearing in the case on August 17.
The writ petition was filed seeking directions to revenue authorities at Chhata, Mathura to correct the revenue entry which has been 'illegally' made against the graveyard in place of Banke Bihari Ji Maharaj temple.
The counsel, representing the state government, sought the attention of the court that one application is also pending since the entries in the revenue records have now been changed from graveyard to 'purani abadi'.
'In view of the aforementioned facts and circumstances, Tehsildar is hereby directed to appear in person for explaining the proceedings whatsoever carried out by the revenue authorities from time to time for changing the entries available over plot no. 1081 situated at Village Shahpur, Tehsil Chhata of Mathura district,' the court said in its order passed on last Thursday.
According to the petitioner, the plot no. 1081 situated at village Shahpur is originally in the name of Banke Bihari Ji Maharaj temple and the same is apparent from the record of rights of 1375-1377F.