Where there's a will, there's a way. This was proven true by 11-year-old Drishti Harchandrai who wanted to interview an influential person for her school project.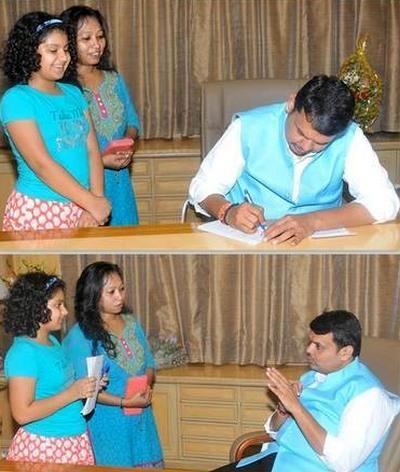 Drishti, a Class V student of J B Petit High School in Mumbai, went to interview Maharashtra Chief Minister Devendra Fadnavis at the government guest house in Mumbai.
Since the guards did not allow them to enter the premises of the guest house, Harchandrai wrote a letter to the chief minister explaining her purpose of the meet which was then delivered to him by the guards.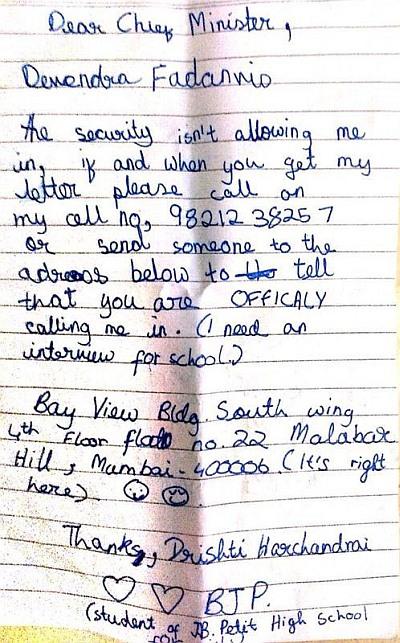 'I was pleasantly surprised by her persistence and curiosity. I invited her in the office,' wrote Fadnavis on his Facebook page.
'She asked questions like what would I do for education sector and how our government would control price rise, just like a professional journalist. I enjoyed this interview. Our government will certainly make efforts and ensure better future for Drishti and all children in the state', he further added in his post.

Images courtesy: Maharashtra CM's Facebook page
Report courtesy: The News Minute