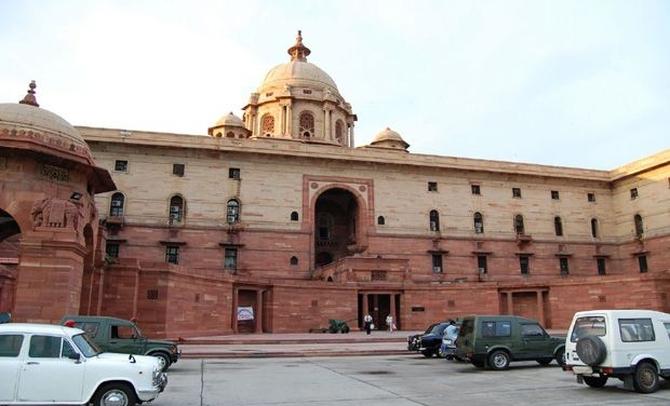 Anand Joshi, Under Secretary in the Union Home Ministry who was under scanner for issuing Foreign Contribution (Regulation) Act notices to NGOs, on Wednesday went missing from his Ghaziabad residence, leaving behind a note claiming he was facing "mental harassment" and had made too many "enemies" while serving the nation.
After the Central Bureau of Investigaton registered a case against him, Joshi had on Tuesday claimed that he was pressurised by his superior to give clean chit to some of the NGOs who were served FCRA notices, including the Ford Foundation.
He was last seen around 2 am, following which he went to sleep, his wife Minakshi Sharma said at their residence in Indirapuram.
"When I woke up around 7.30 am, the main door was ajar and he (Joshi) wasn't there. I later found the note he left behind," she said.
Police teams rushed to the senior officer's house and his wife's statement was recorded. The police also took a copy of the note which Joshi left behind, a senior police official said.
In the Hindi note addressing his wife, Joshi said, "I have been going through extremely high mental harassment for the past few months but now the situation has got out of hand... At this moment I need peace and that is not possible here.
"I am leaving home and please do not look for me. You (Minakshi) are now both a father and a mother to our children."
"The dedication and integrity with which I was serving the nation, I had never imagined that this would happen to me... While serving my nation, I have probably made too many enemies."
A case was registered against Joshi by the CBI in connection with Foreign Contribution (Regulation) Act, 2010, notices to NGOs. His house was searched by the agency on Tuesday.
Joshi had claimed that he was "being pressurised and threatened by additional secretary in the Home Ministry B K Prasad to give clean chit to some of the NGOs" which he had refused to obey.
Prasad, who is heading the foreigners division handling NGOs and issues related to FCRA, denied the allegations leveled against him.