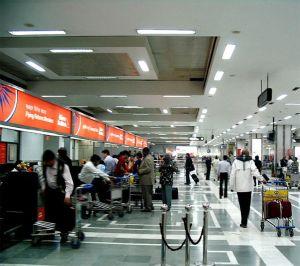 A Greenpeace India member was barred from boarding a flight to London on Sunday.
Senior campaigner Priya Pillai has claimed she had a valid business visa to travel to the United Kingdom, but Delhi Airport officials stamped 'Offload' on her passport.
"I was informed by the immigration bureau that I will not be allowed to travel because my name figures in a database of the government of India and people whose name figures in that database are not allowed to travel. No reason was given to me. I don't know what that list is. I don't know why the government is treating me like a fugitive as if I'm somebody who is running away from the country," media reports quoted Pillai, as saying.
Pillai said she was scheduled to address British MPs on her experiences with local communities in Mahan, Madhya Pradesh, where a proposed coal mining project threatens to uproot their lives.
In a statement, Greenpeace claimed the Mahan coal block allocation was cancelled by the Supreme Court.
Pillai maintained that the government was deliberately targeting Greenpeace as it did not want to give space to dissent.
Greenpeace India said it has written a letter to the Home Ministry, the External Affairs Ministry and the Airport Authority of India complaining about this "arbitrary action" and demanded a legal explanation for Pillai's ban on leaving the country.