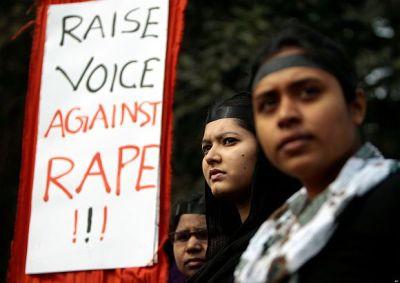 Criticising the Central government's move not to consider marital rape as a crime, Delhi Commission for Women chairperson Barkha Shukla on Thursday said that the former was compromising on the right and independence of women.
"Women must have right to do what they want to. There should be a feeling of security in women. Even if it a husband forces himself on her, she has every right to protest. The independence and will of a woman is extremely important," said Shukla.
Meanwhile, activist Jagmati Sangwan said that the Justice Verma Committee report clearly mentioned marital rape as a crime and added that she is planning an agitation against the government's decision.
"Rape is a form of violence. When done by someone known or unknown, it is a crime. And if it is done by a husband, that's an aggravated form of crime. In the Justice Verma Committee report, it is clearly mentioned that marital rape is a crime and there is a clause of punishment too. We will agitate against this," said Sangwan.
The government had on Wednesday said that the concept of marital rape cannot be applied in India as marriage is treated as a sacrament or sacred as per mindset of the Indian society.
"It is considered that the concept of marital rape, as understood internationally, cannot be suitably applied in the Indian context due to various factors, including level of education, illiteracy, poverty, myriad social customs and values, religious beliefs, mindset of the society to treat the marriage as a sacrament," Minister of State for Home Haribhai Parathibhai Chaudhary said while replying to a written question of Dravida Munnetra Kazhagam MP Kanimozhi in Rajya Sabha.
The DMK leader had through a question submitted in the Rajya Sabha asked whether the government would bring in an amending bill to the Indian Penal Code to remove the exception of marital rape from the definition of rape in the light of the United Nations agencies' findings and recommendations.