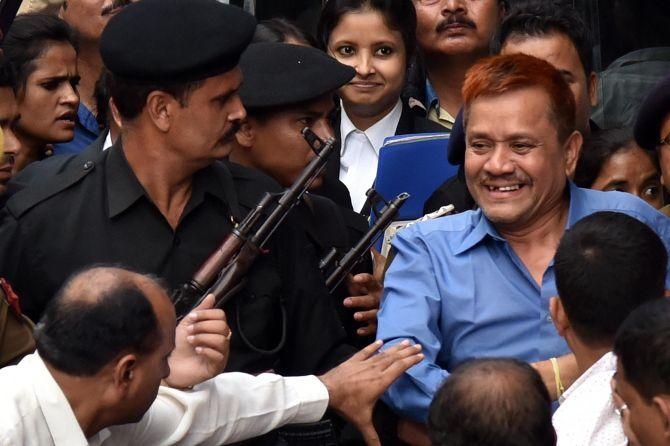 Assam CM Gogoi wants Centre to involve ULFA chief Chetia in the ongoing peace talks with the militant organisation, reports Anurag Kashyap.
Assam Chief Minister Tarun Gogoi on Wednesday called upon the Central government to involve United Liberation Front of Asom general secretary Anup Chetia in the ongoing peace talks with between Government of India and ULFA faction led by Arabinda Rajkhowa.
Gogoi on Wednesday said Assam Government had all along been pursuing with the Centre for repatriation of ULFA General Secretary Anup Chetia and now since he had been finally brought to the country, he (Anup Chetia) should be associated with the ongoing peace talks between the Government and the pro-talk faction of ULFA.
In an official statement Gogoi said, "ULFA General Secretary Anup Chetia is an important figure in the context of peace talks and State Government believes that he can play a decisive role in the on-going peace process. Since Anup Chetia has been extradited his service should be utilised to give breakthrough in the on-going peace talks."
Gogoi also urged upon the Centre to make all necessary formalities to use Anup Chetia's service to find a permanent solution to the long standing issue.
Meanwhile, the leaders of the pro-talks faction of the ULFA on Wednesday met Anup Chetia in Guwahati central jail on their arrival from New Delhi where they had held another round of talks with Government of India officials. The pro-talks ULFA leaders including Arabinda Rajkhowa apprised Chetia about the on-going peace talks.
Chetia was extradited to India from Bangladesh on November 11 and was immediately taken into custody by the CBI. He has now been lodged in Guwahati Central jail on expiry of his CBI custody.
Chetia reportedly expressed his willingness to give up the path of armed struggle and resort to democratic means to resolve the issues raised by the ULFA that was formed in1979 with main objective to secure sovereignty of India. He was one of founder leader of the ULFA.