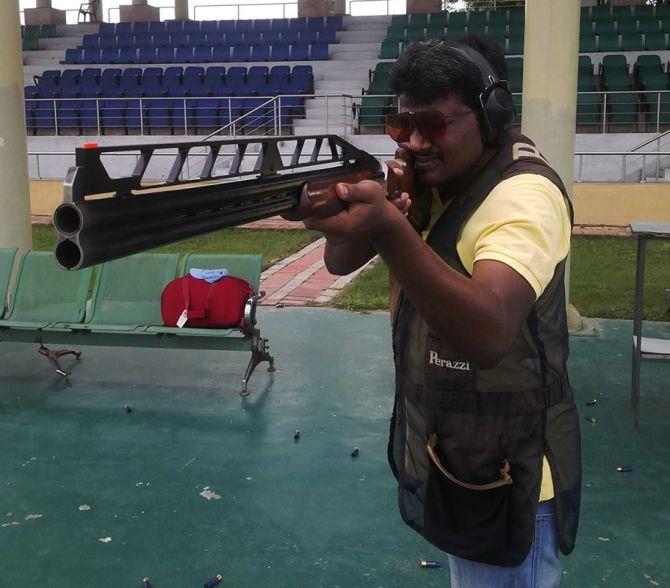 A court in Gaya on Thursday held Janata Dal-United MLC Manorama Devi's son Rocky Yadav, her husband Bindeshwari Prasad and two others as guilty in the murder of a class 12 student in a road rage incident last year.
The court would pronounce the quantum of sentence on September.
Additional district judge Sachchidanad Singh passed the order holding Rakesh Kumar Ranjan alias Rocky, his father Bindi Yadav, cousin Teni Yadav and his mother's security guard Rajesh Kumar as guilty under various sections of the IPC.
While Rocky Yadav was found guilty of IPC sections 302 (murder), 323 (voluntarily causing hurt) and 427 (mischief causing damage) and section 27 of the Arms Act, Bindi Yadav has been held guilty under sections 212 (harbouring the offender) and 177 (furnishing false information).
Teni Yadav and Rajesh Kumar have been found guilty under sections applicable in the case of Rocky Yadav.
All the four convicts were taken into custody soon after pronouncement of verdict and sent to Gaya central jail under tight security, police said.
Rocky Yadav had fatally shot at Aditya Sachdeva, son of a Gaya-based businessman, after the latter's car overtook his luxury SUV on May 7, 2016.
Rocky had fled from the spot after committing the crime and took shelter at his father's factory at Bodh Gaya from where he was arrested 48 hours later.
His parents too were arrested and charged under different sections of the law.
The police had filed chargesheet against the accused persons a month after the commission of the crime.
During the trial, the victim's four friends who were travelling with him in the same vehicle on the fateful day, turned hostile but the prosecution pressed on the charge on the basis of scientific evidences against Rocky and others.
Rocky was granted bail by the Patna high court on October 19 last year, but the state government challenged the order in the Supreme Court, which had on October 27 stayed the order.