After the Paris terror attacks, "we know what Mumbai-style attack looks like", a leading British daily said on Monday, underlining that this is war in which everyone is equally at risk.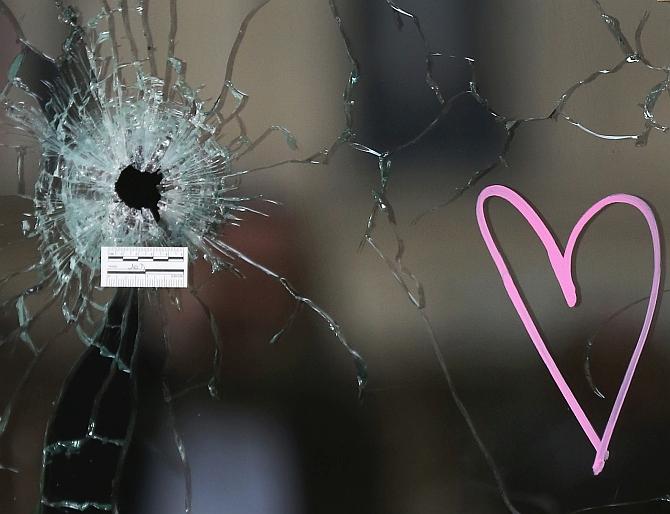 In an editorial titled 'Paris attacks: It's war, but not as we know it', The Independent said: "The course of inaction is no longer possible. The danger of a Mumbai-style marauding terror attack in Britain has been understood by the security services ever since those dark days in India in 2008.
"Now, after Paris, we know what such an attack looks like. That's the sort of war we are in. We won't get out of it without a concerted effort."
Random but closely co-ordinated, the attacks were precisely an act of war, the closest that terrorists can approximate to the carpet bombing of enemy cities carried out in the Second World War, it said.
"The difference this time is that there are no sirens, no air raid shelters, instead there is only the naked dread that comes from knowing that the attacks can come at any time, from any direction, and that – unlike, say, the IRA's (Irish Republican Army) bombers – these killers want and expect to die in the process, to become "martyrs".
"With the possible exception of chemical or biological attacks, it is hard to conceive of anything more frightening," it said.
Meanwhile, Bruce Riedel, Director of The Intelligence Project at American think-tank Brookings, said in an article that the horrific terrorist attack in Paris was likely modelled on the 2008 Mumbai attack.
He said Mumbai has been studied by both terrorists and counter-terrorists because it "set a gold standard for how a small group of suicidal fanatics can paralyse a major city, attract global attention, and terrorise a continent".
"The Paris and Mumbai attacks both used small, well-armed bands of terrorists striking simultaneously and sequentially against multiple soft targets in an urban area. The Paris attackers added suicide vests to increase the carnage. In Mumbai, all but one fought to the death as ordered by the plot's masterminds.
"The Mumbai attackers used cell phones to communicate with their bosses in Pakistan, who gave them instructions as they carried out their gruesome operation. So far, that level of sophistication and command and control seems missing in Paris," he said.
The Mumbai attack was the "work of Lashkar-e Tayiba", Riedel -- a former CIA official -- said, adding that it was supported by the Pakistani intelligence service ISI and Al Qaeda.
"It became a role model for other terrorists. Al Qaeda planned a mini-Mumbai for Copenhagen in late 2009, but the FBI's arrest of the main plotter, a Pakistani-American, in July, 2009 thwarted that attack. Somali terrorists used the Mumbai tactics in Nairobi at the Westgate Mall in September, 2013.
"The Islamic State group, which claimed credit for Paris, has used Mumbai-style multiple attacks in Iraq. They probably hoped that the siege would last longer. Spanish authorities arrested IS operatives earlier this month who may have been planning a mini-Mumbai in Madrid.
"The French security services, like many other services have also closely studied Mumbai and learned key lessons. Their first responders were much better prepared than the Indian police in 2008 and better armed. Elite military teams were rapidly deployed to the targets, in India they had to be flown in from New Delhi hours after the attacks began," he said.
Image: A heart adorns the bullet damaged window of the Casa Nostra Cafe, one of the scenes of last Friday's terror attacks, on November 16. Photograph: Getty Images