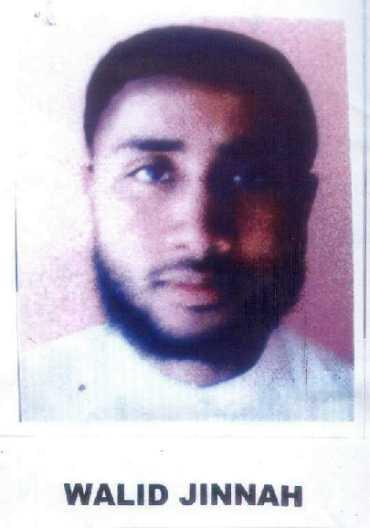 The Mumbai police issued a terror advisory on Thursday night, after receiving intelligence inputs about four terrorists sneaking into the city ahead of the festive season.
Four members of Pakistan-based terror outfit Lashker-e-Tayiba sneaked into Mumbai, Joint Commissioner of Police (Crime) Himanshu Roy said on Thursday. The city police also released the sketch of one of the four suspected terrorists.
The four have been identified as Abdul Karim Musa, Noor Abu Ilahi, Walid Jinnah and Mahfooz Alam. The police have released the sketch of Walid Jinnah.
"We have information that they have arrived in Mumbai to carry out violent attacks intended to cause destruction," said Roy. He refused to divulge the nationality of the suspected terrorists.
Incidentally, the Centre had issued a terror advisory for Mumbai and Ahmedabad two days ago.
"The last time we had released sketches of terrorists was before Ganesh Chaturthi. Wide- publicity was given to the sketches due to which the festival passed off quite peacefully. This time too we want wide publicity so that people remain alert," said Roy.
He added that special teams of police officers would be keeping an eye on crowded places like railway stations and religious sites.
In case anyone has information on the four LeT terrorists, he/she can call up the Mumbai police's hotline at 22633333.