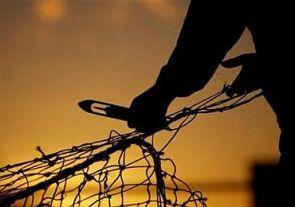 Slamming New Delhi's "meek and passive approach" over the arrests of Indian fishermen by Sri Lankan Navy, Tamil Nadu government has said the Centre cannot remain a "mute spectator" and asked to condemn the island navy's action in the "strongest terms."
Chief Minister J Jayalalithaa in her letter to Prime Minister Manmohan Singh said that in spite of her repeated representations to him on this "critical livelihood issue of the fishermen of Tamil Nadu, the harassment and arrest of these fishermen by the Sri Lankan Navy continues unquestioned and unabated."
"The Sri Lankan Navy appears emboldened to act in a high-handed and repressive manner largely because of the Government of India's meek and passive approach to this serious issue," she said in her November 6 letter to Singh, which was released by the state government.
Referring to two separate incidents that had occurred on November 5, Jayalalithaa said a total of 30 fishermen from Ramanathapuram and Pudukottai districts, and seven boats were "unlawfully abducted by the Sri Lankan Navy."
She said 56 fishermen who had been apprehended earlier were still languishing in Sri Lankan jails, while 35 boats were under Sri Lanka's custody.
"Such harsh, punitive and repressive action, which amounts to depriving poor fishermen's families of their livelihood, deserves to be condemned in the strongest terms. The Government of India cannot continue to remain a passive spectator in the face of the high-handed belligerence of the Sri Lankan Navy," she said.
The chief minister urged Singh to personally intervene "through the highest diplomatic channels" at the earliest to secure the release of all 86 fishermen and 42 boats.