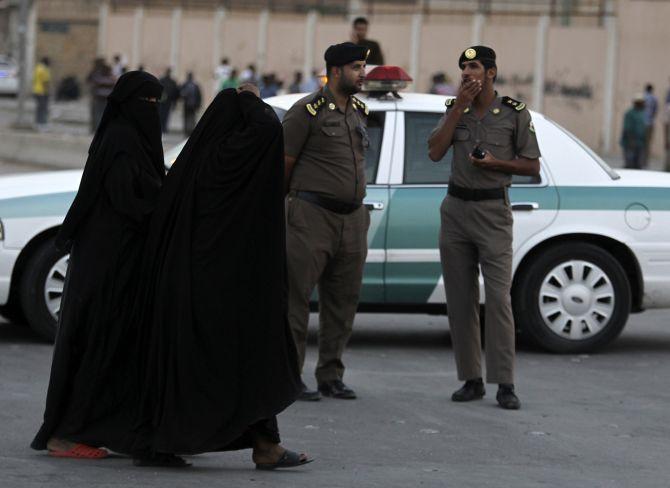 In a historic new policy, women in Saudi Arabia will be able to vote and run for office in the Kingdom's municipal elections for the first time.
Voter registration that lasts for 21 days for the December 12 polls began on Saturday but started a week earlier in Makkah and Madinah, in what officials describe as a "significant milestone in progress towards a participation-based society".
Candidate registration will start on August 30 in all regions except in the two holy cities, where the process will begin on Sunday.
Last Sunday, Safinaz Abu al-Shamat and Jamal al-Saadi became the first Saudi women to register for voting.
Shamat had described it as a national duty for women to participate in the elections.
"There are 1,263 election centres in all regions and provinces of the Kingdom -- 839 of the centres are for men, 424 centres for women," Saudi Gazette quoted a source from the ministry of municipal and rural affairs as saying.
The December election will be the first opportunity for women to vote since a 2011 order by the now deceased King Abdullah that is aimed at granting women some political participation.
Neither male nor female candidates will be allowed to use pictures of themselves in the campaign and there will be separate polling centres for men and women.
Women's rights activists had long demanded the right to vote in the oil-rich Gulf kingdom.
Image: Women walk past members of Saudi security forces as they keep guard in Manfouha, southern Riyadh. Photograph: Reuters