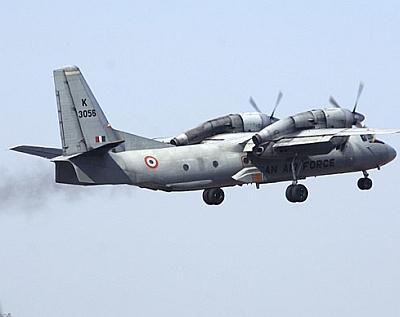 Expressing their anxiety and grief over the missing India Air Force AN-32 plane, Airman Bhupat Singh's family is hoping that everyone is safe and the rescue team finds the aircraft soon.
"We are waiting to get the news of his safety. We came to know about this through TV," said Sangeeta, the wife of Bhupat Singh.
Bhupat Singh has 23 years of experience in the Indian Navy and seeks possessed knowledge about ships.
"Singh was busy with some official formality and said will call back after reaching Port Blair," said Ashutosh, the son of Singh.
Singh was going to Port Blair for a routine check of ships and guns available on the Andaman Islands. It was a regular check-up that was carried out after every six months for taking care of weapons.
"A team is carrying out a search operation, as per the instruction they have been given by the authorities. Nothing has been found out till now," said B Rama Rao, under which Singh was assigned.
Bhupat Singh was one of the passengers onboard the AN-32 along with 28 others. The aircraft left for Port Blair from Chennai air base in the morning and later went missing.
Defence Minister Manohar Parrikar on Saturday conducted an aerial of the area where AN-32 is said to have gone down.
A massive search and rescue operation has been launched by the IAF, Navy and Coast Guard, deploying one submarine, eight aircraft and 13 ships for tracking the missing aircraft.