A small-scale businessman was found dead at his house in Kottayam in Kerala, following which the family members raised grave charges against a Karnataka-based private bank on Tuesday.
Binu K C (50), who was running a footwear shop at Kudayampady near Aymanam, died by suicide on Monday afternoon.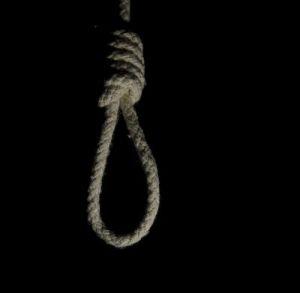 His family alleged he was very disturbed due to the continuous harassment and threats by one of the employees of the bank from where Binu had recently availed of a loan of Rs 5 lakh.
Due to the poor business in recent times, Binu could not repay the loans for some months, his daughter Nandana said.
"My father took a loan from the same bank earlier also and he repaid the entire amount without fail," she told the media.
She also accused Pradeep, said to be the manager of the bank, of threatening and harassing her father after going to his footwear shop.
"This made my father mentally down...I am sure that due to this insult, he took the extreme step," she added.
Otherwise, he would not have decided to end his life, the teary-eyed woman said and added that stern action should be taken against the guilty.
Binu is survived by his wife and two daughters.
The bank authorities were yet to react on the issue.
The Kottayam West police said a case was registered with regard to the businessman's death and further investigation is going on.
Meanwhile, after the post-mortem was completed at the government Medical College, the family members and his friends took the body to the bank and placed it in front of the building for nearly two hours as a mark of protest.
They demanded that the authorities and the bank management take action against the employees who were allegedly responsible for Binu's death.
Many political leaders including MLA Thiruvanchoor Radhakrishnan reached the place and expressed solidarity with the grieving family members.
Later, Kottayam SP K Karthick reached the spot, spoke to the family members and assured adequate action against the culprits.
Activists of the Democratic Youth Federation of India (DYFI), the youth wing of the ruling CPI-M, took out protest marches towards the bank, located on Railway Station Road in Kottayam.