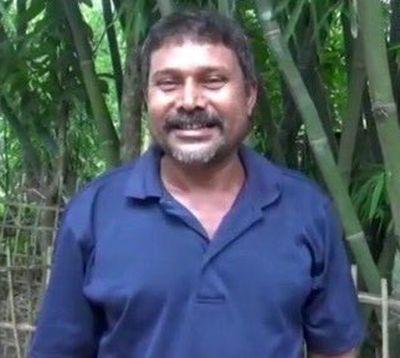 The names of the family members of former president Fakhruddin Ali Ahmed's nephew do not figure in the draft National Register of Citizens published in Assam on Monday as they could not apply for inclusion in the list of the state's citizens due to absence of legacy data tracing their ancestry, sources in his family said.
The fifth president's nephew, 55-year-old Ziauddin Ahmed, his wife Akima Begum and sons Habib Ali Ahmed and Wajed Ali Ahmed are residents of Kalamoni Barhampur near Rangia in Kamrup district.
They could not apply for their names to be included in the National Register of Citizens as they could not trace their family's legacy data or any similar document despite checking with their relatives across Assam, the sources said.
Ziauddin's family visited their relatives in places such as Barpeta, Goalpara, Abhayapuri and Rangia in search of their legacy data but failed to procure any document that can be attached with their application as mandated in the NRC procedure, they said.
Ziauddin is the son of late Ikramuddin Ali Ahmed, brother of the former president.
Meanwhile, various political parties and students bodies have claimed that many among the 40 lakh applicants left out of the complete draft of the NRC were due to absence of legacy data, birth certificates, school certificates or any other official document.
Many women from West Bengal and Bihar had been married in Assam and the Assam government has failed to get their legacy data from the two states depriving those women from being included in the NRC, those organisations said.
The complete draft NRC has 2.9 crore names out of the 3.29 crore applications leaving out the names of over 40 lakh applicants.