On Monday, July 20, night, at around 10.30 pm, Ghaziabad journalist Vikram Joshi was returning home with his two daughters on a motorcycle when he was accosted by half a dozen armed men.
Four days earlier, July 16, Joshi, who worked at a local daily newspaper, had lodged a police complaint that some people were harassing his niece.
One of the men shot Joshi in the head, leaving him grievously injured. He died on Wednesday.
This gruesome crime once again highlights the grim law and order situation in India's most populous state, Uttar Pradesh.
Congress MP Rahul Gandhi has described the events in Bharatiya Janata Party-run UP as 'goonda raj'.
Ten days before Joshi was shot, dreaded gangster Vikas Dubey was killed by the UP police in a bizarre police encounter.
Dominic Xavier offers his take on fellow journalist Vikram Joshi's murder framed against the worrying backdrop of deteriorating law and order in UP.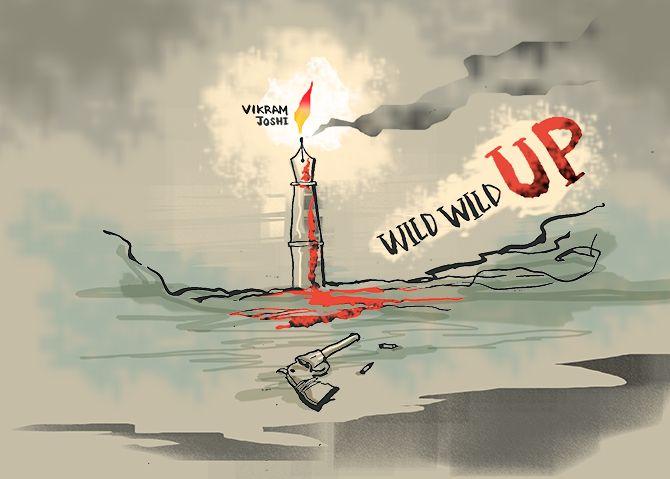 Feature Production: Aslam Hunani/Rediff.com