Finally the mobile version of PlayerUnknown's Battlegrounds, better known as PUBG among game junkies, has gone offline in India.
The Chinese company Tencent Games pulled the plug on all the Indian servers serving the game on mobiles, complying with the Indian government's orders citing data privacy concerns and a threat to national security.
The Web site version of the game is still available, as it is owned by a South Korean firm, reports Press Trust of India.
PUBG is (was to India) a multiplayer game based on the theme of the Japanese movie Battle Royale (released in 2000).
It is a last man standing survival game with elements like survival, scavenging and exploration thrown in.
So what about life after PUBG Mobile?
There is always India's own Fearless And United – Guards, FAU-G -- announced by Indian-Canadian movie star Akshay Kumar, but will it be able to win hearts in India is the question
Dominic Xavier illustrates the depth of emotions Indian game fanatics are facing over the loss of PUBG Mobile.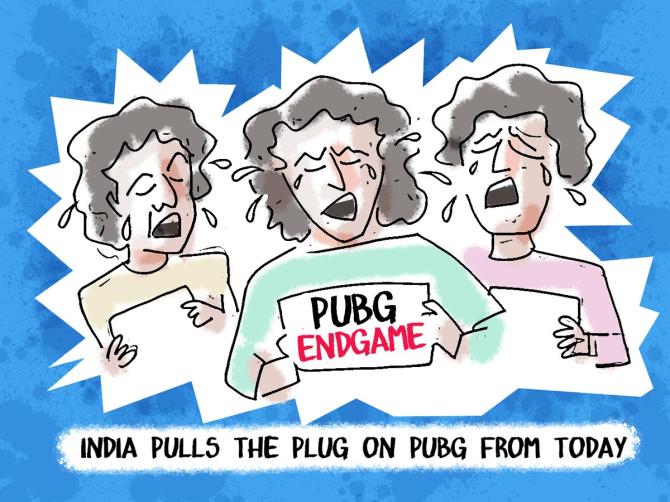 Feature Presentation: Ashish Narsale/Rediff.com