With eyes on the assembly election in Bihar, Nitish Kumar and his poll ally BJP are going all out to woo Biharis with promises ranging from free Covid vaccine shots to jobs to pucca houses and an IT hub in Bihar.
Millions and millions and millions of jobs have been lost during the lockdown.
The job crisis for migrant Bihari workers looms especially large after they fled the cities of their employment to escape hunger and destitution.
Dominic Xavier wonders if the many pre-poll promises will ever materalise into reality after the election or whether they will remain jumlas to woo gullible voters.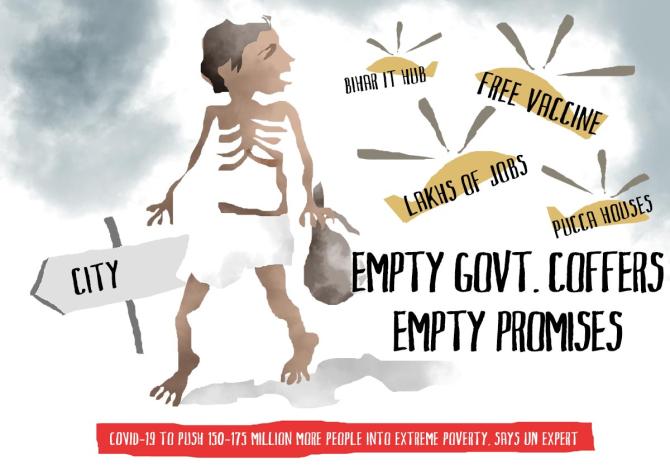 Feature Presentation: Aslam Hunani/Rediff.com