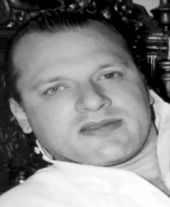 India on Thursday expressed disappointment over the United States' refusal to extradite Lashkar-e-Tayiba terrorist David Headley even as it vowed to continue to pursue with its demand for bringing him here for his role in 26/11 Mumbai terror attacks.
External Affairs Minister Salman Khurshid also sent out a strong message to Pakistan saying there cannot be "any form of closure" to the Mumbai attacks unless all perpetrators, including LeT founder Hafiz Saeed, are brought to book.
He said India cannot "celebrate or be satisfied quickly" by some "hopeful" signs that emerged from Pakistan with regard to the case until people involved in the terror attacks on Mumbai are made accountable.
On Headley, he said India would continue with its demands though it understands that America has to adhere to its legal structure. "Well it is disappointing, undoubtedly it is disappointing but we understand that they have a legal structure which has to be adhered to. We were anxious and we were wishing that the trial takes place here but it has taken place there (in US)," Khurshid said.
He was asked to comment on US Attorney Gary S Shapiro testifying before a court on Tuesday ruling out extradition of Headley under a guilty plea that the Pakistani-American had entered into with the US government.
Noting that India wanted Headley to be punished for his role in the 26/11 attacks, he said the country was always firm that people involved in the attacks should be punished.
"I would imagine that the Home Minister (Sushilkumar Shinde) would want us to continue with the demand (for extraditing Headley)," he said.
On Pakistan not acting against Saeed and whether India was disappointed with the US for not pursuing the case against the LeT chief aggressively, he hoped the US would take the issue further. "Some people clearly who were involved should (also) be made accountable and brought to book. We are all convinced that there will not be any form of closure (in Mumbai case).
This is a very very serious matter for our country," he said.
He also said such a stand was necessary to set an "example for the future" that people should not try to play with "emotions of our country".
On the slow progress of 26/11 Mumbai terror attack trial in Pakistan, he said he was not aware of the exact details of why the proceedings have been postponed for three weeks. "...We can't celebrate too soon, we can't be satisfied very quickly," he said.