Delhi Chief Minister Arvind Kejriwal on Friday alleged that LG V K Saxena was playing dirty politics rather than taking steps to improve the law-and-order situation of the city.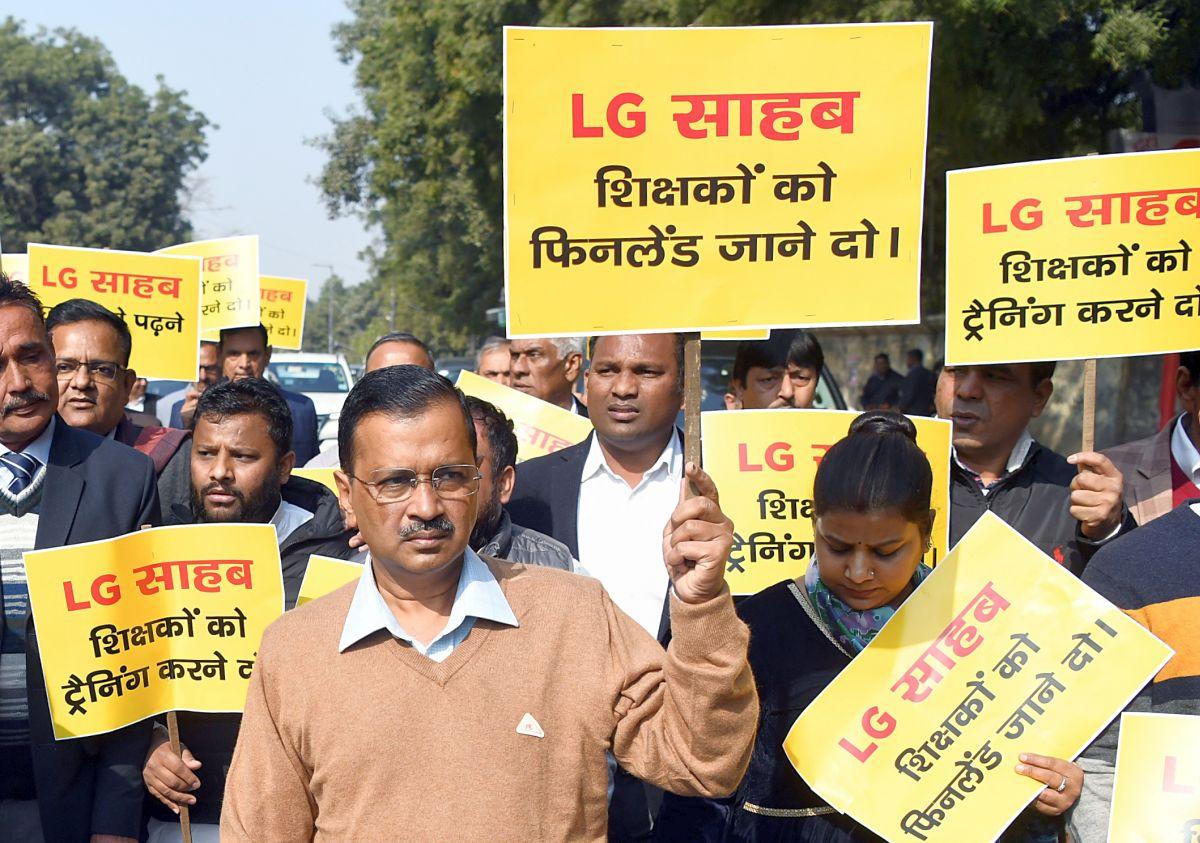 His remarks came a day after Delhi Commission for Women chairperson Swati Maliwal alleged she was molested by a drunk man while she was on an inspection at night, and dragged by his car for 10-15 metres outside AIIMS here with her hand stuck in the vehicle's window.
Amid a growing tussle between the two sides, Kejriwal claimed the LG had called a series of meetings with government officials despite having no powers to do so.
"Law and order situation fast deteriorating in Delhi. The L-G, rather than taking steps to improve it, is busy playing dirty politics. He has called a series of meetings of Delhi government officers today, which he has no powers to do, to further meddle and interfere in an elected government's functioning," Kejriwal said in a tweet.
Along with the tweet, he tagged a media report of the Thursday incident involving Maliwal.