The Republican Hindu Coalition will be out in force at Donald Trump's inaugural, reports Lalit K Jha.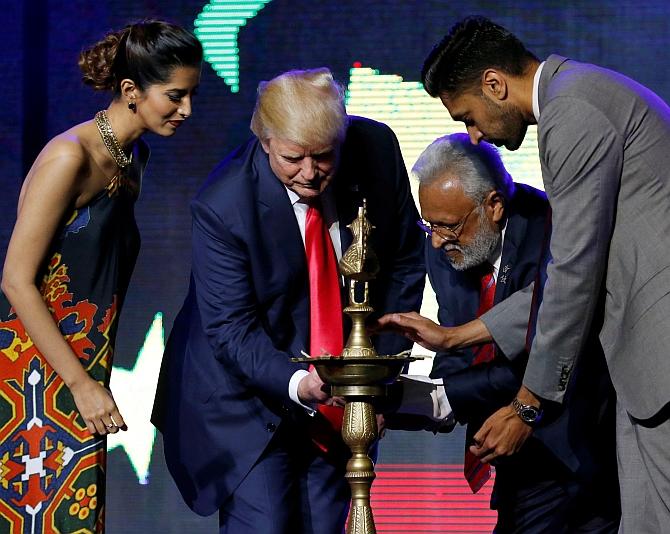 IMAGE: The Republican Hindu Coalition will attend Donald Trump's inauguration.
Trump is seen lighting the ceremonial lamp to inaugurate the Republican Hindu Coalition event in Edison, New Jersey, October 15, 2016.
Photograph: Paresh Gandhi
Thousands, including many Indian Americans, are converging on Washington, DC to attend US President-elect Donald Trump's swearing-in ceremony, themed 'Make America Great Again.'
Trump will be sworn in as the 45th American President on January 20 with two Bibles. One belongs to Abraham Lincoln, that was used at his first inauguration.
The second Bible dates back to the President-elect's childhood. Trump's Bible was presented to him by his Scottish mother Mary Anne Trump at his graduation from Sunday Church Primary School at First Presbyterian Church, Jamaica, New York, on Children's Day June 12, 1955.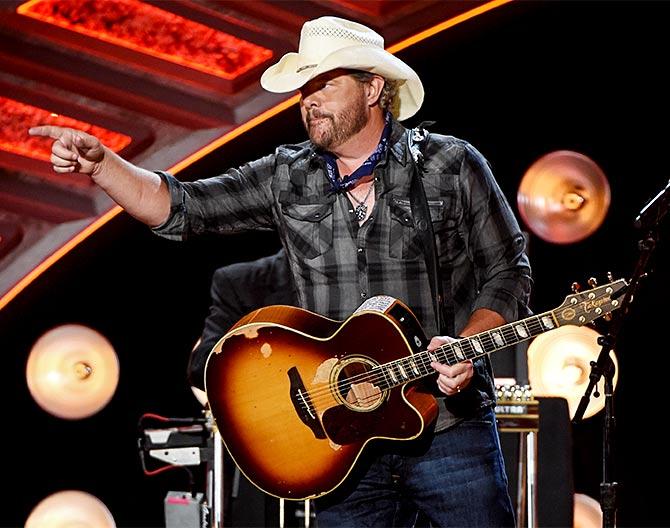 IMAGE: Toby Keith, among many others, will perform at the Trump inauguration. Photograph: Ethan Miller/Getty Images
The celebrations around Trump's inauguration, which begin on Thursday, have been organised around the theme 'Make America Great Again.'
This theme not only caught the imagination of Americans during the closely fought election campaign, but also propelled Trump to victory.
Unprecedented security has been put in place to thwart any untoward incident. Outgoing US President Barack Obama reviewed the preparedness on Tuesday.
'We are going to see a just unbelievable tremendous outpouring of support for him,' incoming White House Press Secretary Sean Spicer told reporters during a conference call on Tuesday.
'The President (elect) has been just overwhelmed by the amount of support and outpouring of people that want to participate in some way with this historic inauguration,' Spicer said.
While Trump supporters in Washington, DC have already started a series of events ahead of the inauguration, official events kick off January 19 with Trump and Vice-President-elect Mike Pence laying wreaths at the Arlington National Cemetery.
The historic National Mall would also be the venue of celebrations. On the steps of the Lincoln Memorial, scores of artists from across America will perform before thousands of Trump supporters.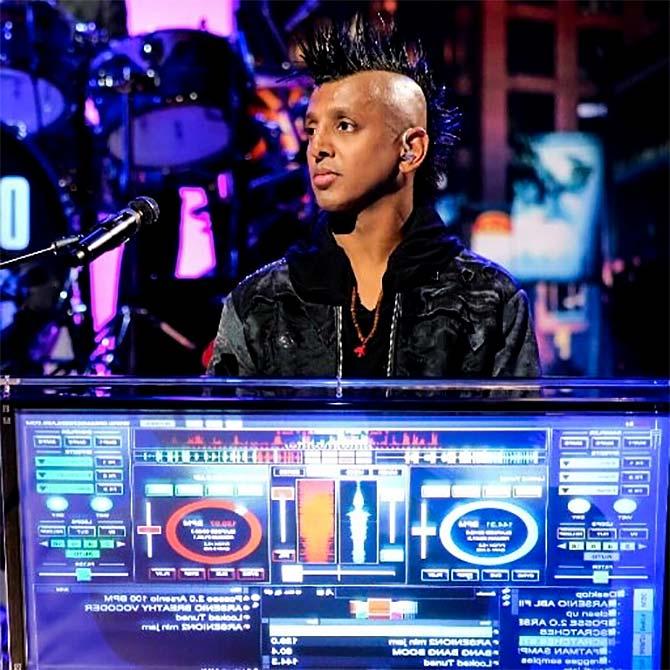 IMAGE: RaviDrums, headed up by DJ RaviDrums (aka Ravi Jakhotia who appeared in NBC's Howie Do It) among among many others will perform at the Trump inauguration. Photograph: DJ RaviDrums/Twitter
Voices of the People will feature groups from the hundreds of applications received by the Presidential Inaugural Committee to take part in inaugural festivities.
Prominent among those participating are the King's Academy Honor Choir, the Republican Hindu Coalition, Pride of Madawaska, Webelos Troop 177, American Tap and Celtic United Pipes and Drums.
The Make America Great Again! Welcome Celebration will take place first, followed by Voices of the People and will be broadcast live from the steps of the Lincoln Memorial.
It will feature remarks from Trump and special appearances by Toby Keith, Jon Voight, Jennifer Holliday, The Piano Guys, Lee Greenwood, RaviDrums, 3 Doors Down and The Frontmen of Country.
The celebration will feature military band performances and conclude with a fireworks show.