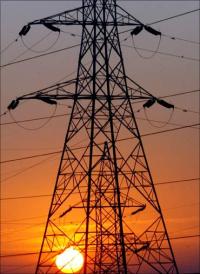 Hardening its stand on the issue, the Delhi government has recommended power regulator Delhi Electricity Regulatory Commission to revoke the license of Reliance Infra-backed power distribution companies if they fail to pay dues to NTPC and resort to long outages in large parts of the city citing fund crunch.
In a letter, the government conveyed to DERC that extensive blackouts due to financial difficulties of BSES discoms will not be acceptable.
"The stand of discoms that due to their financial difficulties, they will be unable to supply power to consumers of Delhi for long hours in a day calls for revocation of their licences by DERC under section 19(d) of the Electricity Act, 2003," the government told DERC.
State-run power generator NTPC had on Saturday served notices of power supply suspension to the two Anil Ambani-owned distribution companies and said electricity supplies will be snapped if they do not clear their dues by February 10.

BSES discoms supply power in nearly 70 per cent areas in the city.
Both the discoms have already said they were reeling under severe fund crunch due to which payments to NTPC could not be made.
Terming it as a "most serious matter", the government requested DERC to find out from the two discoms in the next two or three days as to whether they are going to stop power supply to consumers of Delhi beyond February 10.
"In case, these discoms continue with their stand, DERC may not have an alternative but to suspend their licenses immediately, as a first step, under para 13 of the terms and conditions of their distribution licences," the government said.
Indicating that government may take over power distribution, it said that in the event suspension of licences, "suitable officers" will have to be appointed as administrative officers of BSES discoms.

The government also requested DERC to identify the officers who could be appointed as administrative officers immediately if the situation demands so.
"It is requested that officers who could be appointed as administrative officers of discoms may be immediately identified in consultation with the Chief Secretary so that if need be, immediate action is possible and consumers and Government of Delhi are not caught napping," the letter said.
Sources said Delhi government has already requested lending institutions Power Finance Corporation and Rural Electrification Corporation to provide financial help to the two discoms.