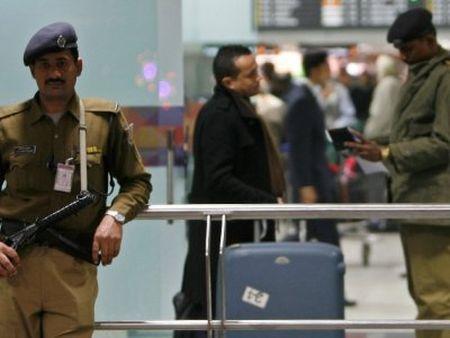 The Intelligence Bureau on Sunday issued an alert about a possible hijack attempt on the Air India flight going to Kabul in Afghanistan.
The alert has warned of another Kandahar-style hijacking possibility.
Following the alert that all the passengers and crew need to be scanned properly, the security measures have been stepped up at Delhi's IGI airport.
The National Security Guard black cat unit has also been stationed at the airport, said reports.
The alert has been issued in the run-up to the Republic Day and US President Barack Obama's visit to India, said reports.
This comes after an anonymous telephone call threatening that an Air India plane would be hijacked was made to the Kolkata office of the state-owned carrier on Saturday evening, police said.
A complaint was subsequently lodged with the Bowbazar police station in Kolkata.
The threat call, however, did not specify the target flight.
On December 24, 1999, Indian Airlines flight IC-184 from Kathmandu to New Delhi with 174 passengers and an 11-member crew on board was hijacked. It was taken to Kandahar in the then Taliban controlled Afghanistan.
Image used is for representational purposes only.