Lt Colonel E K Niranjan, head of the elite bomb squad of the NSG and an "explosives expert", was on Sunday killed while defusing an explosive device at the Pathankot IAF base.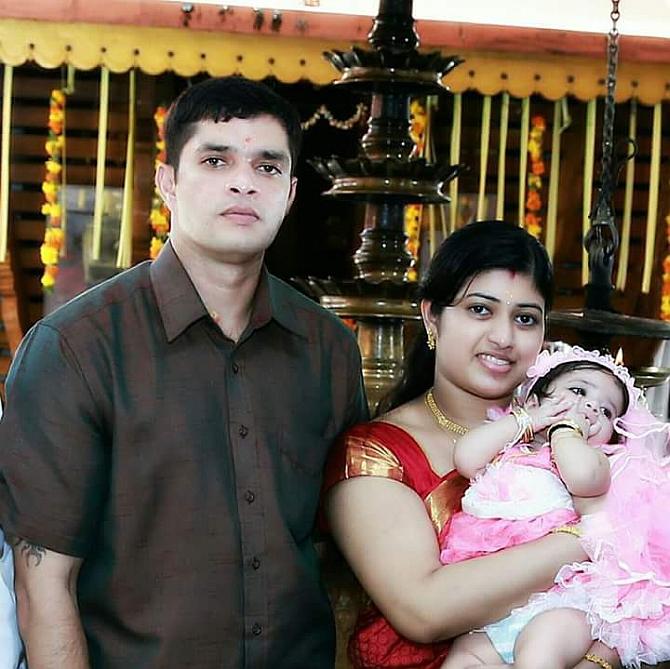 Officials said he was undertaking a mopping up and render safe procedure on the encounter spot when a blast occurred and splinters and sharpnels hit the officer fatally. Four jawans were injured in the blast.
Lt Col Niranjan, who hailed from Palghat in Kerala, was commissioned in the Engineers Regiment of the Army in 2004.
He is survived by his wife Dr Radhika and an 18-month-old daughter. Born in Bengaluru, Niranjan grew up with his two brothers and a sister away from his home state Kerala.
Talking to media persons, Lt Col Niranjan's grieving father EK Sivaranjan said: "From the beginning, he was very much interested to join the Army. He told me that he liked the Army dress."
"Lt Col E K Niranjan was an expert on explosives and head of the bomb disposal squad. He was a brave soldier. His professionalism and dedication to serve the nation will inspire everyone in NSG for many many years to come. I salute to the brave soul," National Security Guard Director General R C Tayal said.
His uncle Harikrishnan told The Indian Express, "He had visited us during the last Onam festival in September. I last spoke to him in October when he called to inform me about his promotion. He was very happy. He sent me pictures of his daughter through WhatsApp."