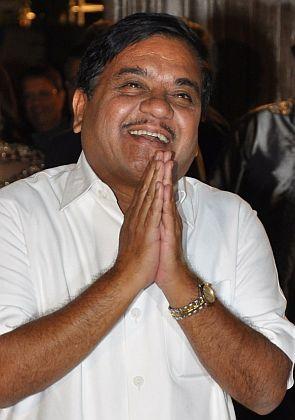 Maharashtra Home Minister R R Patil on Saturday said that his department has not given any clean chit to Hindu outfits in connection with the murder of rationalist activist Narendra Dabholkar.
Dabholkar was murdered in Pune on August 20 and Hindu right-wing groups, notably Sanatan Sanstha, were the prime suspects in the case.

Assistant Police Commissioner, Pune, Rajendra Bhamre had earlier submitted an affidavit based on a public interest petition filed by Ketan Tirodkar. The affidavit opposed handing over the case to the National Investigation Agency.

The contents of the affidavit had stirred a controversy in Maharashtra.

Patil's cabinet colleagues were already displeased with the utter failure of the police to nab the culprits and also widened the chasm between the ruling Congress-NCP coalition.
Speaking on the sidelines of a programme in Pune on Saturday, Patil said that police have yet failed to strike anything substantive, but the role of Hindu outfits has not been ruled out.

"The police tried their best and even sought help from the central agencies. But they could not find anything relating to this case. That is why the said affidavit was filed. It does not mean that Hindu organisations' role has been completely ruled out," Patil said.
Asked about this affidavit, Patil said, "I have made this clear to the senior officers that we have no time left to wait in the case. The patience is running out. It is true that police have failed to arrive at any conclusive breakthrough but they have tried their best. There has been some progress but it will not be disclosed right now."