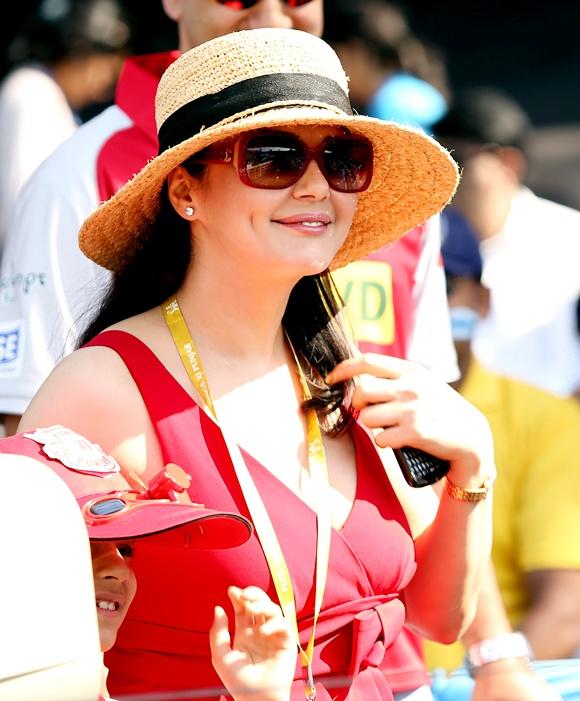 Police on Monday asked Bollywood actress Preity Zinta to appear before it latest by this weekend to record her "detailed" statement in connection with the alleged molestation case she has filed against her former boyfriend and industrialist Ness Wadia.
"We wrote a letter addressed to Preity Zinta and handed it over to her lawyer Hitesh Jain asking the actress to be present before us within three days or latest by this weekend," an Indian Police Service officer privy to the investigation said.
"We have learnt that Zinta is not in India and hence, we gave the letter to her lawyer," he said.
The officer said Zinta's detailed statement was required "at this juncture" as several queries needed to be answered before proceeding further. He said the investigators wanted to ask the actress about the exact place where the alleged incident took place and who were around.
At one point of time, the actress claimed, "I left for my seat, but he (Ness) came up to me at my seat and started screaming and abusing me in front of everyone."
"We want to know where she was sitting and who were these 'everyone' she was referring to," the officer added.
The police apparently want to record Zinta's detailed statement as the CCTV footages obtained by them do not contain the alleged spat between the two. "We will seek some more CCTV footages in the coming days as whatever footages we have got do not show any spat between the two," he said.
Investigators have indicated that Ness would be called for questioning only after recording Zinta's statement.
Meanwhile, Zinta's lawyer Jain has said the actress had accused Wadia of outraging her modesty by abusing her in public and making her feel ashamed. "There was, however, no allegation of sexual molestation as claimed in a section of the media," he said.