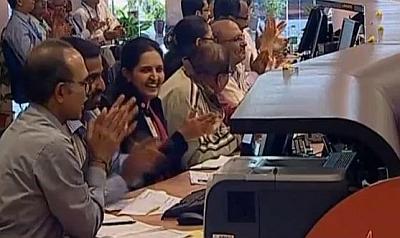 India and its space agency, the Indian Space Research Organisation made history on Wednesday as its Mars Orbiter Mission successfully entered Martian orbit.

Congratulating ISRO scientists over this historic feat, Prime Minister Narendra Modi said: "History has been created today. We have dared to reach out into the unknown."

"Travelling an incredible distance, of over 650 million or 65 crore km, we have gone beyond boundaries of human enterprise & imagination."

"Through your brilliance and hard work you have made it a habit of achieving the impossible. Through your achievements, you have honoured our fore-fathers, and inspired our future generations. Our efforts have historically focussed on ultimate objective of nation-building, of translating space technology into space applications."

Join us in honouring these brilliant scientists.

Post your comments on our social networking platform, Zarabol below.