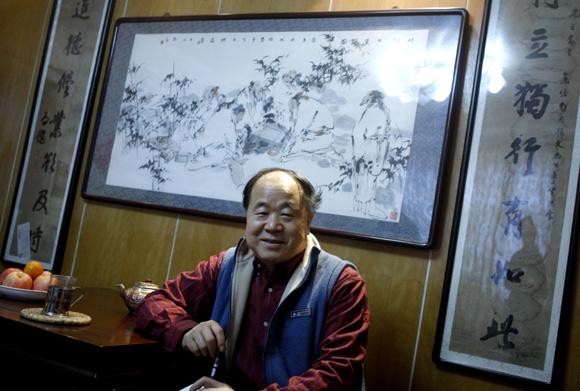 Trying to shake off his pro-Communist image, Chinese author Mo Yan, who won Nobel Prize for Literature, on Friday called for the release of jailed compatriot Nobel Peace Prize winner Liu Xiaobo.
"I hope he can achieve his freedom as soon as possible," said Mo 57, a former P_eople's Liberation Army soldier, who surprised the media by stating that he would work for the release of dissident Liu who is confined to prison even after he was awarded 2010 Nobel Peace Prize.
Mo, whose pen name means 'don't speak' spoke to the media in his home Gaomi in Shandong province. Mo's comments came as he was criticised in China for not speaking for the release Liu who was imprisoned for waging a pro-democracy struggle.
Refuting critics Mo, whose real name is Guan Moye said "I believe that the people who have criticised me have not read my books. If they had read my books they would understand that my writings at that time took on a great deal of risk and were under pressure".
The author said he was criticised even by the members of the ruling Communist Party. "They also work within the system. And some have benefited tremendously within the system...I am working in China. I am writing in a China under Communist Party leaders. But my works cannot be restricted by political parties," he said.