Union health ministry has conducted a meeting of top health officials of big hospitals and experts and discussed cases of viral infections on the rise in the country, especially due to the H3H2 virus, an official said on Monday.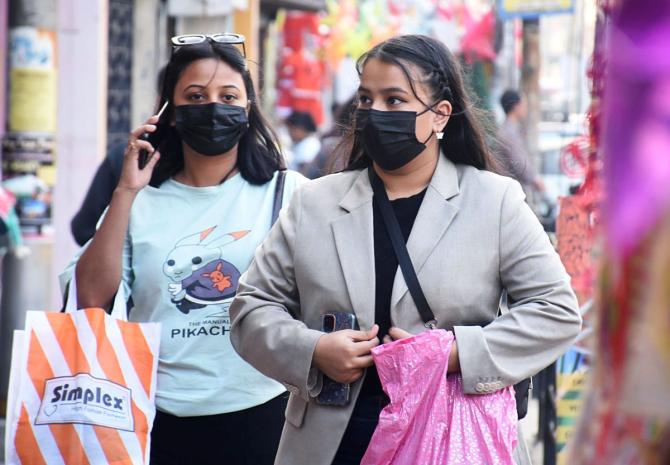 With the COVID-19 cases under subsidence in the country, the viral infection has risen significantly due to the emergence of a new virus for which the experts are continuously advising to take precautions.
Medical Director of Dr Ram Manohar Lohia Hospital, Dr Ajay Shukla also attended the meeting.
After the meeting, Dr Shukla told ANI that the director general of health services took a meeting with all the senior persons from all the big central government hospitals including RML, Safdarjung, Lady Hardinge.
He informed that the meeting was attended by experts in medicine, pulmonary medicine.
"We had a big discussion and it was thought that even though COVID-19 has gone down a lot for the moment, but still, you have other viral infections which are taking place, especially the one H3H2," he said.
The expert said that the virus can be serious for those who have low immunity or multiple comorbidities.
"So, in the meeting, a lot of views were put forth and the Director General of Health Services is soon going to issue the minutes of the meeting," he said.
The doctor suggested that people should be taking precautionary measures including wearing masks in crowded places.
"What we decided is that if people continue mass gathering, especially in areas where there's a higher risk of infection, like hospitals because a lot of patients come with different infections to hospitals, then keeping a mask will be good for them because the mask not only prevents COVID, it also prevents other viral infections," he said.
Stating that the health officials are also considering rolling out a vaccination campaign for such viruses, he said that it is also important to follow healthy practices like washing hands, just like the people did during the COVID-19 period.
"Following healthy practices like sanitation, washing your hands, and wearing a mask is what can help in this and we are also thinking on whether we should start vaccination for these viruses because a lot many countries like the US and a lot of European countries, give regular vaccination for given influenza virus because the stream changes rapidly. So each year, they immunise people. And the idea is to protect people from these viruses," he said.
"All viral fevers have almost similar symptoms. You can have a runny nose, you can have a mild cough. You can have fever, you can have body aches, headaches, it's common symptoms.
"It's very difficult to differentiate at the beginning which viral infection you have. So for that, we have to do certain tests. But the ICMR etc. have done these studies and have found out that the infection currently that's going on, which is rampant is the H3N2, and that is not covid," Dr Shukla added.