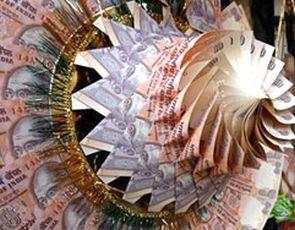 After Adarsh and Srinagar land scams, CBI has started probe in another prime defence land transfer to a trust of royal family which was allegedly done in violation of the rules and issued notices to parties concerned to join the probe.
CBI sources said the agency has registered a preliminary inquiry in connection with the case on the request of defence ministry and based on its outcome it would decide to register a regular case.
The sources said during preliminary enquiry CBI cannot summon a person for questioning or carry out searches and seizure operations.
They said the case was referred by the ministry to probe the transfer of a 4.84 acre army plot to Maharaja Harisingh Trust in 2007 by officials of the ministry and the service.
CBI issued notices to the Defence Estate Officer, Maharaja Harisingh Trust, army administration, district authorities and a coloniser seeking all documents pertaining to the land involved from them, sources said.
"CBI will check the procedures followed by the army while handing over the piece of land to the trust. Apart from that they will also probe the intentions behind the transferring of the land and the role of the officers," said a CBI source adding, "We will also check the revenue land records of the land available with the district administration."
Defence spokesperson Col S D Goswami said that army has nominated an officer to coordinate between army and the CBI.
"We will provide all the documents related to this deal, as and when demanded by the CBI and will offer our full cooperation to the CBI in ascertaining the facts of the matter in order to reach the guilty," said Goswami.
The sources said the land is now being developed for commercial purposes and valued at over 15 crore.
The case was transferred by Defence Ministry after an internal inquiry by an Additional Secretary-rank officer was completed.
The sources said in the present case, an Additional Director General level officer is under the scanner of the agency in connection with the transfer of land to a trust belonging to a famous royal family of Rajasthan.
A colony is being developed on the plot by a private builder, they said.
The piece of land, located at the foothills of the UmaidBhawanPalace, is now being developed as a residential colony, the sources said.
According to the revenue records, it is government land but the certified revenue map of the land is not available.
It is alleged that the deal was done in violation of not just the defence ministry's Acquisition, Custody and Relinquishment of Military Lands in India (ACR) Rules. Also, it violated a 1997 government order which explicitly states that defence land cannot be transferred or leased out without approval of the Union Cabinet and no land can be declared private except through a court or government order.