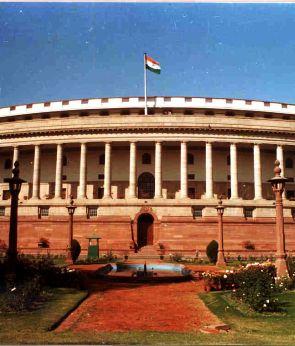 Fireworks are expected in the Parliament as the main opposition party the Congress is likely to raise the issue of imposition of President's Rule in Uttarakhand and the Srinagar NIT crisis in both Houses on Tuesday.
The Congress has given notice in Lok Sabha on the Srinagar NIT issue.
The Uttarakhand issue dominated both the houses of Parliament on Monday with the Congress raising the matter in the Lok Sabha and creating ruckus in Rajya Sabha, where no meaningful business could be conducted amid uproar.