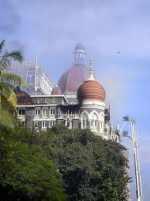 A Pakistani court on Tuesday rejected the bail petition filed by Jamil Ahmad, one of the seven men charged by authorities with planning, financing and executing the Mumbai terror attacks four years ago.
A two-judge Rawalpindi bench of the Lahore high court rejected Ahmad's petition after hearing arguments from his counsel and the lawyer of the Federal Investigation Agency.
Earlier this month, the court had issued a notice to the FIA to respond to Ahmad's bail plea.
According to a chargesheet filed by the FIA in 2009, Ahmad and another accused, Mohammad Younas Anjum, provided Rs 3.98 million to Lashkar-e-Tayiba member Shahid Jamil Riaz for preparing for the Mumbai attacks.
The two men sent the funds to Riaz's two bank accounts in Karachi from four banks in Punjab and Pakistan-occupied Kashmir.
Ahmad, who has not been accused of being a member of the LeT, was also charged with obtaining a satellite phone connection from Jeddah in Saudi Arabia that was used by the 10 LeT terrorists who attacked Mumbai.
The seven Pakistani suspects, including LeT operations commander Zaki-ur- Rehman Lakhvi, are currently being held in Adaila Jail in Rawalpindi.
Ahmad's lawyer has claimed that he was running a private business in Saudi Arabia and was not involved in the terror attacks that killed 166 people in November 2008.