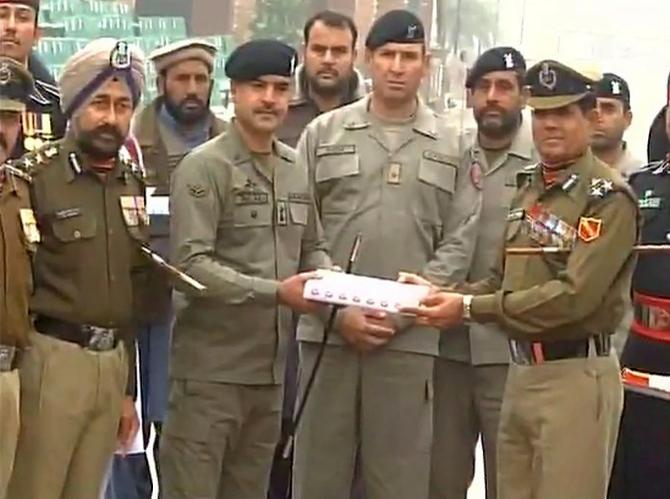 Despite the prevailing tension between India and Pakistan over the Pathankot attack, the Border Security Forces and the Pakistani Rangers on Tuesday exchanged sweets on the occasion of India's 67th Republic Day along the Attari-Wagah border in Amritsar in Punjab.
Defence personnel from both the nations shook hands and exchanged several platters of sweets as they posed for pictures as well.
Pakistani Rangers had earlier refused to accept the sweets offered by the BSF on the occasion of Eid last year.
Following which the BSF also refused to offer any sweets to their counterparts along the International Border as a mark of protest against the spate of ceasefire violations along this frontier and also the Line of Control.