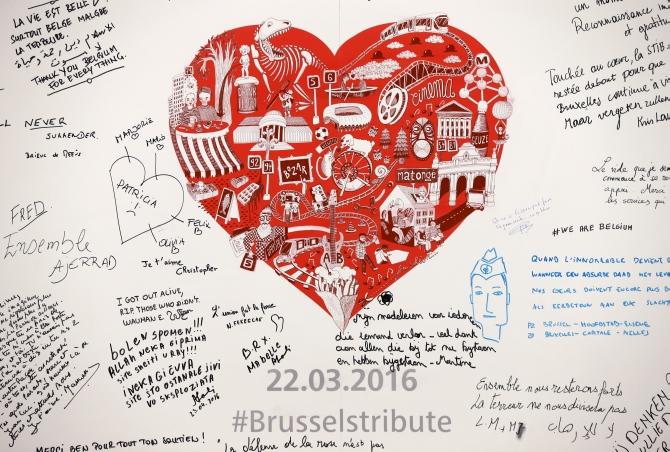 IMAGE: A passenger stands in front of a memorial for victims at Maelbeek metro station in Brussels, Belgium. All photographs: Francois Lenoir/Reuters.
The Maelbeek metro station where 16 people, including an Indian techie, were killed by an Islamic State suicide bomber last month re-opened on Monday with Belgians describing it as a symbol of "our determination to fight terrorism."
A bomb was detonated on board a train pulling out of Maelbeek station, close to the European institutions, in the morning rush hour on March 22. The attack followed suicide bombs at Brussels airport which also killed 16 people.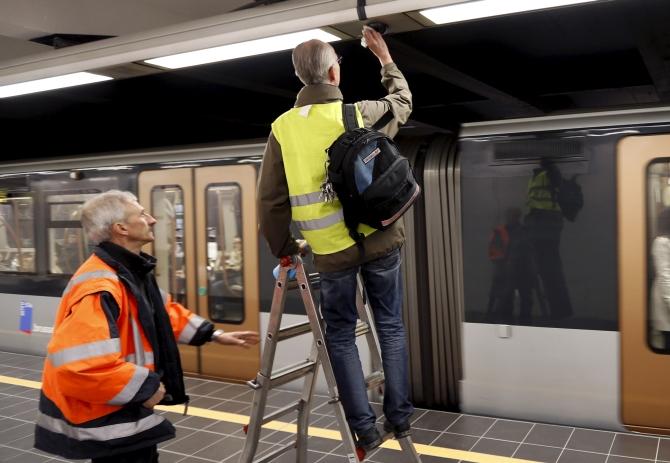 IMAGE: Workers clean a security camera on a platform after Maelbeek metro station reopened on Monday in Brussels, Belgium.
The reopening of the station early on Monday brought the Belgian capital's underground network back up to full capacity.
"We will overcome this too. You get emotional when you come here. You feel it inside. Our government will overcome terrorism," Paul Nemitz, Director, Fundamental Rights and Union Citizeship, European Comission, said at the station.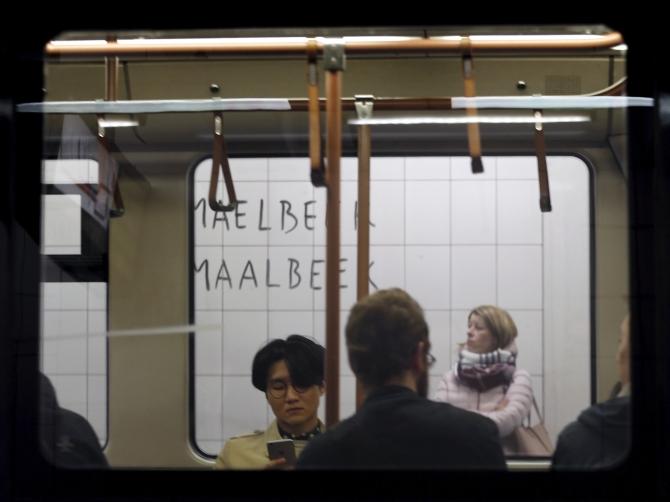 IMAGE: Passengers are pictured at Maelbeek metro station in Brussels, Belgium.
He said his office was just 300 metres from the station. "We will overcome this (terrorism). Life goes on. There is a little fear. We are worried over security but the reopening of the metro station just over a month after the attacks is a symbol of the people's resilience," Tem, a daily metro commuter, told PTI at the Maelbeek metro station.
"There is fear that if this does not happen here it will happen elsewhere. But the reopening of the station is certainly a symbol of our determination to fight terrorism," another commuter, Anne Sam den Brent said.
Brussels Metro spokeswoman An Van Hamme was quoted by the media as saying that there was no structural damage but "there were a few works that had to be done".