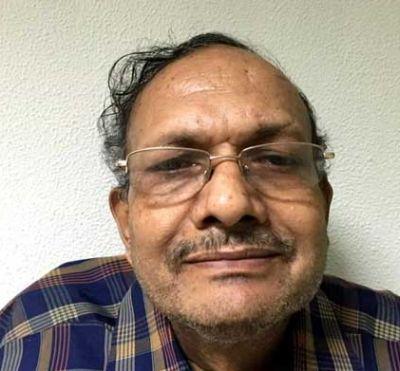 The National Human Rights Commission has sent a notice to the Central Bureau of Investigation and asked it to file an action taken report within three days over contents of purported suicide notes of a tainted top official and his son who alleged "harassment" by agency officials.
Former Corporate Affairs Director General BK Bansal and his son Yogesh had hanged themselves on September 27, two months after the bureaucrat's wife Satyabala and daughter Neha had committed suicide.
In a statement issued on Thursday, the commission expressed "deep anguish and shock" and said it has taken suo motu cognisance of media reports that "mental and physical torture" by some CBI officers during a probe in a corruption case led Bansal and his family to commit suicide.
In the suicide note, Bansal has alleged that a CBI DIG, two women officers, and a "fat" havildar of the agency had "tortured" his wife and daughter after which they ended their lives.
"The commission has issued the notice to the Director of the CBI asking to share the copy of suicide notes with it and sought an action taken report on the allegations made therein within 72 hours, including the names of the delinquent public servants," the statement said.
"He has also been asked to give the name of the havildar/ head constable whose name is not mentioned in the suicide notes," it said.
Taking serious view of the alleged illegalities and human rights violation by the CBI, the commission observed that the police are supposed to investigate the offences as per law and in a "human rights-friendly way."
"They cannot be allowed to resort to physical assault, mental and physical torture of an alleged offender or his family members. It is supposed to be a protector and defender of human rights.
"Therefore, it fully endorses the reported statement made by B K Bansal in the suicide note to the effect that even if he was at fault in the case, why were his wife and daughter pushed to suicide," the NHRC said.
The commission has also noted that the wife and daughter of Bansal committed suicide on July 19, just three days after he was arrested by the CBI.
"The suicide note indicates names of DIG, who ordered two lady officers for torturing his wife and daughter, who slapped, abused and scratched them with nails after which both of them had, allegedly, committed suicide," it said.