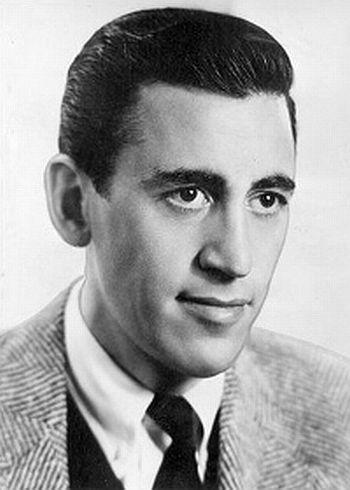 Best selling American author Jerome David 'JD' Salinger has died in New Hampshire where he lived for more than fifty years after stepping back from spotlight to live in quiet seclusion. He was 91. The author died of natural causes on Wednesday, according to a statement provided by his family to the American media.

"Despite having broken his hip in May, his health had been excellent until a rather sudden decline after the new year," they said. "He was not in any pain before or at the time of his death." Born in New York City in 1919, Salinger joined the US Army in 1942 where he served during the D-day landings at Normandy but suffered a nervous breakdown at the end of the war. Salinger's first novel, Catcher in the Rye, created a literary storm when it came out in 1951 and has remained a favourite with generations of young people. The Catcher, originally meant for adults, tells the story of a nonconformist teenager, Holden Caulfied, who is expelled from his school in Pennsylvania and spends three days exploring New York. During his wanderings through the city, the protagonist navigates the timeless misgivings of human nature-identity, superficiality, alienation, corruption. The novel is now considered as one of the best of the 20th century. 
    
The Catcher was also highly censored in the US for its vulgar language, explicit sexual references, Caulfield's encounter with a prostitute and more generally challenging societal codes and mores. "If you really want to hear about it, the first thing you'll probably want to know is where I was born and what my lousy childhood was like, and how my parents were occupied and
all before they had me... But I don't feel like going into it, if you want to know the truth." --  the novel's opening line caught the attention of the world."
    
Some like Mark David Chapman, the man who killed John Lennon, were intensely fixated with the novel. In 2009, Salinger successfully sued to stop the publication of a novel called '60 Years Later: Coming Through the Rye', that described Caulfield as an older man. His other works included shorter fictional pieces published in the New Yorker magazine, which later compiled into Nine Stories, Franny and Zooey' and Raise High the Roof Beam, Carpenters and Seymour: An Introduction.
    
Salinger did not publish any material after 1965 but his daughter Margaret published a biography in 2001 called Dream Catcher, which painted the man as a petulant bully in the family. The family confirmed that there will be no service for the author who guarded his privacy so strongly from his fans and the media. "The family asks that people's respect for him, his work, and his privacy be extended to them, individually and collectively, during this time," they added.
Image:  JD Salinger. Photograph: Wikipedia Commons