Globalisation is a "double-edged" sword" but cannot be blamed for the world's problems, Chinese President Xi Jinping said on Tuesday while pushing for greater role for emerging economies in governance of global institutions.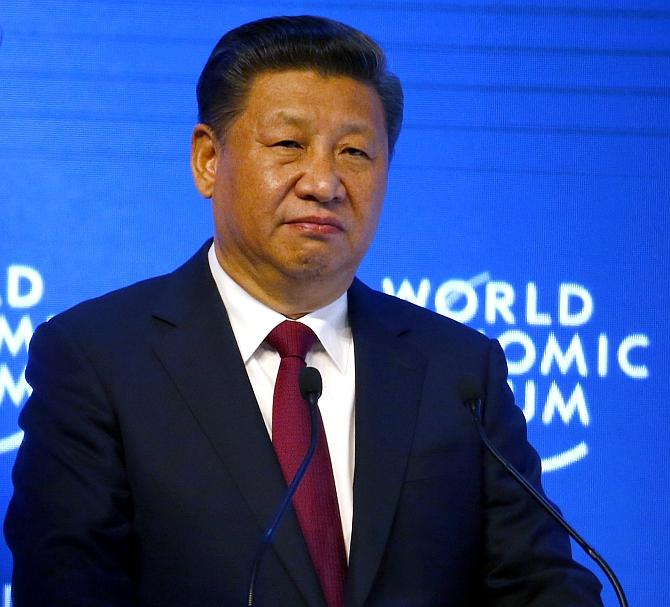 Sending out a clear message amid rising concerns over protectionism, he said "nobody will emerge as a winner in a trade war".
Stating that some people blame economic globalisation for the problems, Xi said many of the issues facing the world are not caused by it.
However, he added that "economic globalisation is a double-edged sword".
Participating in the WEF Annual Meeting for the first time, Xi said there are global challenges like terrorism and refugee issues and many people are wondering what has gone wrong with the world.
To answer and know the solution that we must understand the problem, he said.
Against the backdrop of global uncertainties fuelled by Brexit and victory of Donald Trump in the US Presidential race, Xi pitched for efforts to re-balance economic globalisation, ensuring all people get to share the benefits.
He emphasised the need for more effective international cooperation, new models of global governance as well as bold action and a commitment to avoid protectionism.
"We should not develop the habit of retreating to the harbour whenever encountering a storm," he said at the opening plenary of the meeting.
According to him, the refugee problem is not because of globalisation. It is war, conflict and regional turbulence that has created this problem and the solution lies in restoring peace, he said.
Even financial crisis did not happen because of economic globalisation but due to problems of financial institutions, he added.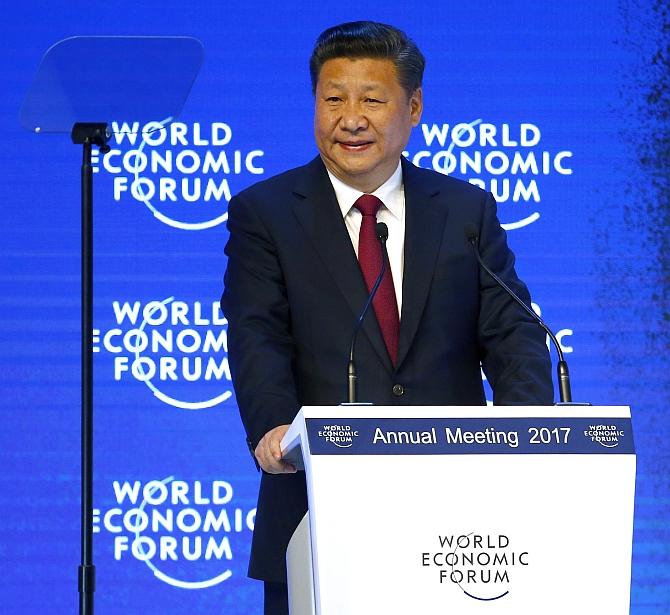 Invoking famous author Charles Dickens, he said today we live in times of contradictions.
"There is a growing call for reforming global economic systems and architecture... Emerging markets deserve better representations... IMF quota reforms have come into effect and it should sustain," he said.
While stating that there is no justification to write off economic globalisation altogether, Xi said his country had at first doubted the wisdom of joining the World Trade Organisation but had "bravely gone ahead" with the membership.
"If one is always afraid of the bracing storm, one will get drowned in the ocean sooner or later," he said.
Images: Chinese President Xi Jinping attends the World Economic Forum annual meeting in Davos, Switzerland January 17, 2017. Photographs: Ruben Sprich/Reuters