'With the recent challenging of the notion of the Indian Ocean Region being India's strategic backyard, China is gradually upping the ante in the maritime realm around India'
'Even though New Delhi does not seem keen to get drawn into the on-going 'big power' contest in the region, it can ill-afford to ignore the movements in its own strategic backyard'
'Beijing will continue in its attempt of keeping India confined regionally'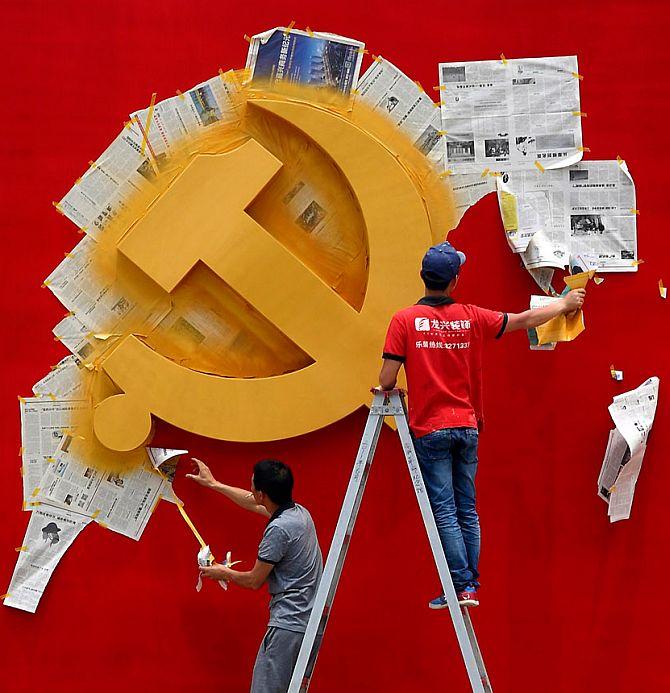 Tensions are simmering between the two Asian giants of late. India's decision to bolster its defences along the border with China has not gone down with the latter, who has being flexing its muscles in the region and elsewhere.
Many view India's actions as a response to Beijing's manoeuvres earlier this year to run down New Delhi's attempts to secure a seat at the elite Nuclear Suppliers Group high table and its posturing in the Indian Ocean region.
To make sense of the Chinese concerns and its belligerence, Vipin Vijayan/Rediff.com spoke to Dr Monika Chansoria, image, below, Senior Fellow and head of China study programme at the Centre for Land Warfare Studies.
Dr Chansoria, a regular participant in track II (non-governmental, informal and unofficial) diplomatic dialogues, says the best way to deal with Beijing's growing economic and military might and its growing global ambitions is to notch up one's own strategic and military capabilities in a sustained manner, backed by an effective and long-term economic growth chart.
Why is there a feeling of tension and distrust between the two Asian giants despite frequent meetings between Prime Minister Narendra Modi and Chinese President Xi Jinping, and between senior government officials from both sides?
In contextual reference to the construct of great power ambitions and rivalry, China's long-term geo-strategic intent remains that of rewriting international rules in accordance with its own vision of a Sino-centric Asia in the short-term, and that of China being a global power centre in the distant future.
China's rapidly expanding military reach and prowess, coupled with higher stages of economic growth, could well tempt it to chip away at the claims of other nations through mechanisms of coercive diplomacy.
While India's rise as a regional power-centre cannot be ignored/negated by Beijing anymore, China concurrently has managed to make inroads into India's immediate and extended neighbourhood by broadening economic and security linkages with virtually every South Asian nation.
India's divergence with China on strategic interests is well spelt as they are bound to vie for greater strategic space and say within Asia.
The prevailing strategic differences -- most significantly, the bilateral territorial and boundary dispute -- holds the potential to flare into a limited protracted border conflict, leading to an alteration of the strategic balance in South Asia the impact of which shall reverberate throughout Asia.
China has been repeatedly stating that India's bid for membership of the Nuclear Suppliers Group seat was scuttled by the norms set by the elite grouping. But New Delhi firmly believes that's not the case. Do you believe the Chinese contention? Why doesn't China want India in the NSG?
As part of the geo-strategic chessboard, Beijing will continue in its attempt to keep India confined regionally, expectedly through the Pakistan angle (including during future discussions at the NSG).
The idea is to challenge India's appearance on the global stage, especially as far as New Delhi's role in international rule making is concerned. In the long-term, China aims to deny India a permanent seat in the UN Security Council, for which membership at the NSG would be a key milestone for India to build up its case.
It was well acknowledged that during the NSG plenary session (in Seoul) in June 2016, China blocked a consensus vote on India's application for membership.
China was decidedly prepared to scuttle India's application for the NSG membership, even if it was to be the last man standing -- and did not disappoint by doing exactly as stated, and expected. What worked in Chinese favour is that the NSG, as a group, works on decision-making by consensus, and not by majority vote.
The position in Beijing is that it wants NSG entry to be norm-based, and is taking the route of "criteria procedure" as a means to ultimately reach its desired end, that of blocking India's NSG membership -- as demonstrated amply at the NSG plenary.
Norm-based entry is presumed to help Pakistan gaining entry into the NSG -- which, surely, will meet with serious objections from a number of existing members given Pakistan's much blemished record on non-proliferation.
The iniquitous and illicit nuclear and missile-related proliferation activities run by China and Pakistan across Asia are all too well known and documented.
The major reason for Chinese opposition to India's membership revolves around blocking India's entry into "nuclear related rule-making".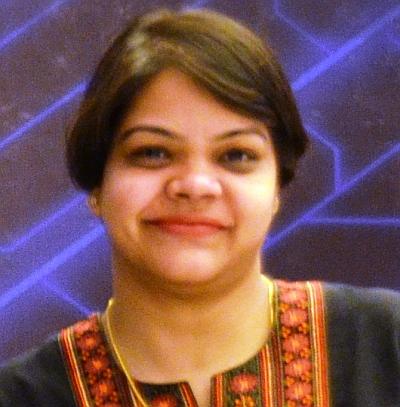 Expert Speak: 'Iit appears that even though New Delhi does not seem keen to get drawn into the on-going 'big power' contest in the region, however, it can ill-afford to ignore the movements in its own strategic backyard.'
In a recent journal, you wrote that the trade balance between India and China is 'heavily fashioned to favour' the latter. Why has New Delhi allowed it to happen? Or is it the case that they didn't have much of an option?
The current trade deficit between India and China has risen to $44.7 billion (Rs 2.9 lakh crore) between April 2015 and January 2016.
While Indian exports to China stand at $7.56 billion (Rs 50,656 crore), the imports have jumped to $52.26 billion (Rs 3.5 lakh crore).
China is exporting more than two-and-half times as much as it imports.
It should be highlighted that every time there is a major visit by a Chinese leader to India, the delegation mainly comprises of exporters in their business team.
The ongoing economic problems in the West that has contributed to China's economic slowdown, only buttresses the growing importance of the Indian market for Beijing.
Beijing focuses on raking in more and more profits from the Indian market. Resultantly, Chinese goods have swamped the Indian markets, while access to Chinese markets is becoming increasingly difficult for Indian exporters, especially in sectors including pharmaceuticals and IT, which are traditional Indian strongholds.
China's State-supported banks are known to offer debt financing to heavily indebted Indian companies amid a precondition that of buying Chinese equipment or supply of raw materials.
China's trade situation with India will only swell further unless India strictly contains the flood of Chinese-made subsidised goods through anti-dumping measures and countervailing duties.
What is the best way to deal with China's growing economic and military might and its growing global ambitions?
While comprehending China's internal debates on foreign and defence policy, a key concept, which often emerges, is termed 'shi' -- referring to the overall configuration of power and direction/tendency of the process of change in which an actor acts and interacts, regionally and internationally.
Shi conceptually involves guoji geju, which means international power configuration, and identification of shi remains a central concern for China when it conceives its global strategy.
The best way to deal with China's growing economic and military might and its growing global ambitions is to notch up one's own strategic and military capabilities in a sustained manner, backed by an effective and long-term economic growth chart.
China uses Indian Ocean Island nation of Seychelles where its escort ships halt for replenishment, it has invested in two major ports -- Hambantota and Colombo -- in Sri Lanka. In the Arabian Sea, China has invested in the Pakistani port of Gwadar as part of its development of the $46 billion China-Pakistan Economic Corridor. Now, there are reports of a "logistic facilities centre" in Djibouti in the Horn of Africa which is near the world's busiest shipping lanes. Help one understand China's game play here.
With the recent challenging of the notion of the Indian Ocean Region being India's strategic backyard, China is gradually upping the ante in the maritime realm around India -- a traditional strategic nerve centre for New Delhi.
Beijing is sending a tacit signal, wherein it "recognises India's special role in stabilising the strategic Indian Ocean Region, but the perception that it is India's 'backyard' may result in clashes..."
The caution thrown in by China needs to be read in conjunction with the cumulative maritime activity of the PLA Navy (PLA-N) and its mounting forays into the Indian Ocean -- the third largest water body in the world.
The expanding strategic naval footprint in the Indian Ocean by means of acquiring more maritime bases and berthing facilities is a core pillar of China's ports policy.
China recognises fully well that in order to boost its naval power projection capability, it will have to gain greater access to ports and berthing facilities.
The long shadow of China's ports policy in the Indian Ocean being currently driven and characterised by both, State- and private-sponsored "infrastructure investment", foretells strategic ramifications militarily as these facilities shall end up becoming communication and surveillance facilities, in addition to being repair and replenishment centres for the Chinese Navy -- underscoring the intransigent course of Beijing's influence in South Asia and the Indian Ocean.
How major a threat is the China-Pakistan axis? What can India do to negate its impact?
The nuclear, missile, and military hardware nexus between China and Pakistan is known to be collusive and poses a major strategic challenge to India.
China's direct assistance to Pakistan for its nuclear weapons programme since 1980s, including nuclear warhead designs and enough HEU (highly enriched uranium) for at least two nuclear devices, has been well documented.
China was placed under the international scanner for more than two decades owing to its clandestine transfer of dual-use technology and materials for the development of nuclear weapons to Pakistan.
Because of these illicit activities, China was in gross violation of its treaty obligations under the NPT and the MTCR.
In the military realm, China subsidises Pakistan's defence budget, with almost 50 per cent of China's surplus arms being exported to Pakistan at 'friendly' prices.
It is this equation because of which the Indian military, today, faces a two-front threat situation from China and Pakistan.
The Indian Armed Forces need to continue and accelerate their military modernisation campaign more vigorously and further bolster their existing conventional and nuclear deterrent.
Has the Permanent Court of Arbitration verdict on South China Sea sowed seeds for a potential military confrontation in the region in the future?
China has suffered immense loss of face internationally due to the verdict of the International Court of Justice, which is expected to have a long-term impact on China's domestic politics as well.
The 501-page verdict delivered on July 12, 2016, by the Permanent Court of Arbitration at The Hague, on the complaint filed by the Philippines vis-à-vis the South China Sea issue has favoured the Philippines and given a judgment which is unambiguous and categorical on sovereignty claims, environmental issues, fisheries, and freedom of navigation.
The decision announced by the PCA goes considerably beyond the issues raised by the Philippines and effectively demolishes the arguments advanced by China.
The Permanent Court of Arbitration has dismissed China's very basic contention that its claims date back to the 2nd century BC and ruled that China has no legal basis for its maritime territorial claims over 3.5 million sq km (nearly 90 per cent) of the South China Sea, nor over its undersea mineral and other resources.
More so, the so-called 'nine-dash' line used by Beijing since May 2009 when it submitted a map detailing this line to the United Nations, to delineate its South China Sea claims is in contravention to the United Nations convention on maritime law.
The July 12 decision is a definite setback to China's assiduous efforts since at least 1974 to build a case for its claims of sovereignty over the South China Sea.
The court slammed China for obstructing the Filipino fishermen's livelihood, and clarified that sovereignty claims cannot be obtained through historical claims or artificial reef build-up, and that international trade should not be impeded by any country.
Despite the PCA's verdict against China on the militarisation of the region, Beijing is unlikely to vacate the artificial reefs or remove missile batteries and other military assets from the region -- leading to heightening of tensions regionally.
China's president and chairman of the Central Military Commission, Xi Jinping, placed the People's Liberation Army on 'secondary alert' to 'check all the possibilities' and 'prepare to make war.'
The PLA's Southern Theatre Command, the PLA Navy's South China Sea Fleet, Air Force and Rocket Forces have been placed on 'pre-war status.'
India's policy shift from 'Look East' to 'Act East' has naturally made it a party to the South China Sea imbroglio. Modi's forthcoming bilateral visit to Vietnam is expected to raise eyebrows in Beijing. Should India play a role in the South China Sea and if so what?
India's defence strategy towards Southeast Asia can be understood in terms of two broad sets of strategic objectives, which drive India's relationships in the region.
The first is a perceived imperative to be the predominant power in the northeast Indian Ocean, and the second is India's objective to assume a greater strategic role in Southeast Asia and the Pacific.
The northeast Indian Ocean represents a key defensive space against potential threats that may emanate from or through the Southeast Asian archipelago, as also has been put forth by David Brewster (an expert on South Asian security at the Australian National University).
The ability to safeguard the sea lines of communication that cross the Bay of Bengal and the Andaman Sea and enter the Pacific Ocean through the Malacca Straits would provide India with considerable strategic leverage.
The area also has numerous immediate security issues that may either directly threaten India's interests or otherwise require it to act as a regional maritime security provider.
Commensurate with its current Act East Policy announcement, India dispatched four warships, including a frontline destroyer and a stealth frigate, on a long overseas deployment to the Indian Ocean and South China Sea in May 2015 –-- to kick off exercises with Singapore.
Two of the warships -- stealth frigate INS Satpura and anti-submarine warfare corvette INS Kamorta, kicked off the four-day SIMBEX exercise with the Singaporean Navy.
The exercise is expected to include all facets of naval operations ranging from air defence and surface firing to maritime security and search and rescue operations with Singaporean warship RSN Supreme and submarine RSN Archer along with fighters, patrol aircraft and helicopters -- thus boosting constructive engagement during peacetime.
Moreover, the Eastern Fleet's deployment will see the warships, which also include destroyer INS Ranvir and fleet tanker INS Shakti, make port calls at Jakarta (Indonesia), Freemantle (Australia), Kuantan (Malaysia), Sattahip (Thailand) and Sihanoukville (Cambodia).
As the Indian flag will be visible on all these strategically significant points, it appears that even though New Delhi does not seem keen to get drawn into the on-going 'big power' contest in the region, however, given its central location in the Indian Ocean, it can ill-afford to ignore the movements in its own strategic backyard, being a major stakeholder there.
That notwithstanding, India's stand on the South China Sea is clear -- affirming the importance of safeguarding maritime security and ensuring freedom of navigation and over flight throughout the South China Sea.
The use, or threat of use, of force in advancing claims needs to be avoided, and concerned parties should pursue resolution of their territorial and maritime disputes through all peaceful means, in accordance with universally recognised principles of international law, including the United Nations Convention on the Law of the Sea.
Photograph: Chance Chan/Reuters.