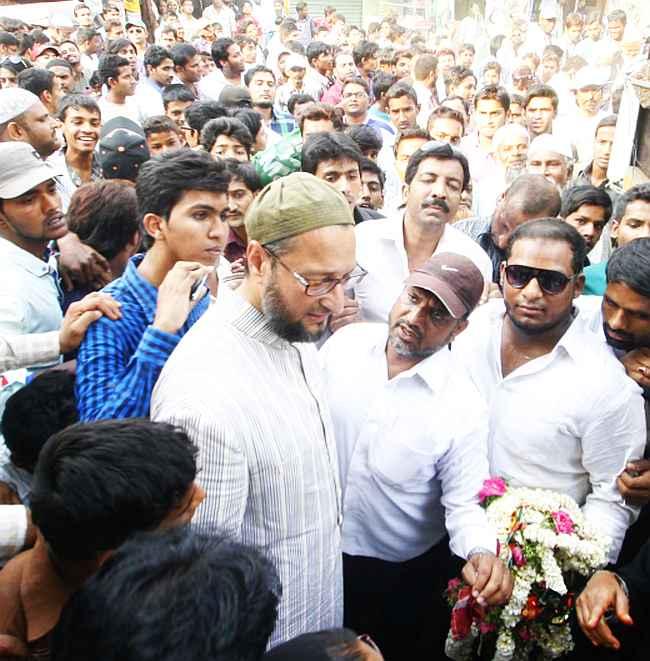 All India Majlis-e-Ittehadul Muslimeen will contest the upcoming Bihar state assembly elections from the Seemanchal region.
MIM chief Assaduddin Owaisi said his party will contest the election but will limit itself to Seemanchal region, which comprises mainly four districts -- Araria, Purnea, Kishanganj, Katihar.
"We are limited to the Seemanchal area of Bihar. We are realistic about our chances of winning. We know our strengths and weaknesses. It is in the interest and justice of the Seemanchal region that we are contesting elections there," Owaisi said without disclosing the number of seats his party will contest. He replied in the negative when asked about the pre-poll alliance with other parties.
"Bihar's development parameters are bad. But when it comes to Seemacnhal it is worse. That's why we want the government to set up a regional developmental council under Article 371," he said.
Owaisi held the Congress, Bharatiya Janata Party, Nitish Kumar's Janata Dal-United and other parties as responsible for the underdevelopment of the region.
When asked about the division of votes when the party contests without any alliance, the MIM leader said the National Democratic Alliance won with great majority even when his party was not in the poll fray in Jammu and Kashmir and local body elections ofRajasthan.
"Did I contest in Delhi elections? Did I contest in J&K elections. Did I contest in the municipal elections of Rajasthan? This is a wrong allegation which has no relevance. The so-called secular parties have lost their credibility," he said.
MIM, which has two seats in the Maharashtra assembly, has appointed Akhtar Imam as president of AIMIM's Bihar unit.
Assembly elections in Bihar will be fought in five phases between October 12 and November 5. Counting will be held on November 8.

Image:MIM chief Assaduddin Owaisi

Also read: The Owaisi interview