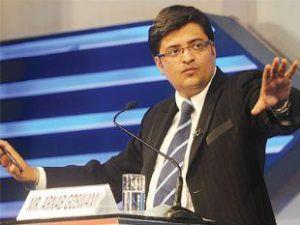 The Times management is reluctant to let the star anchor leave on such a short notice. But Arnab has resolved to leave.
Popular news anchor Arnab Goswami, whose announcement on Tuesday that he was quitting Times Now set off a social media storm, spent a large part of Wednesday locked in meetings with the Times of India management.
VOTE: Who's the best candidate to replace Arnab?
Arnab had announced his decision to quit Times Now on Tuesday evening, and will apparently go on to start his own news channel.
Sources say the ToI management was unwilling to let him go.
A source informs, "The Times management has made it clear that they are not willing to let go of him, at least not at such short notice. There are legal ramifications for Arnab to tackle if he insists on quitting."
According to the source, "The management is adamant that he stays. But Arnab has resolved to quit."